Women have often led the charge for improving education throughout the world. Today, we benefit from the ground-breaking ideas and resilience that women have brought to the education sector, but their ideas were not always so widely accepted.
One of the many things we can learn from female pioneers in education is that you should never give up on your ideas. From Dr. Maria Montessori's philosophy for teaching preschool to Ruth Bader Ginsberg's lasting legacy on the Supreme Court, we see that these women had to overcome great obstacles and opposition when advocating for a better education system.
In honor of Women's History Month, we highlight these 12 influential women in education and celebrate their work to build and improve the education system we rely on today.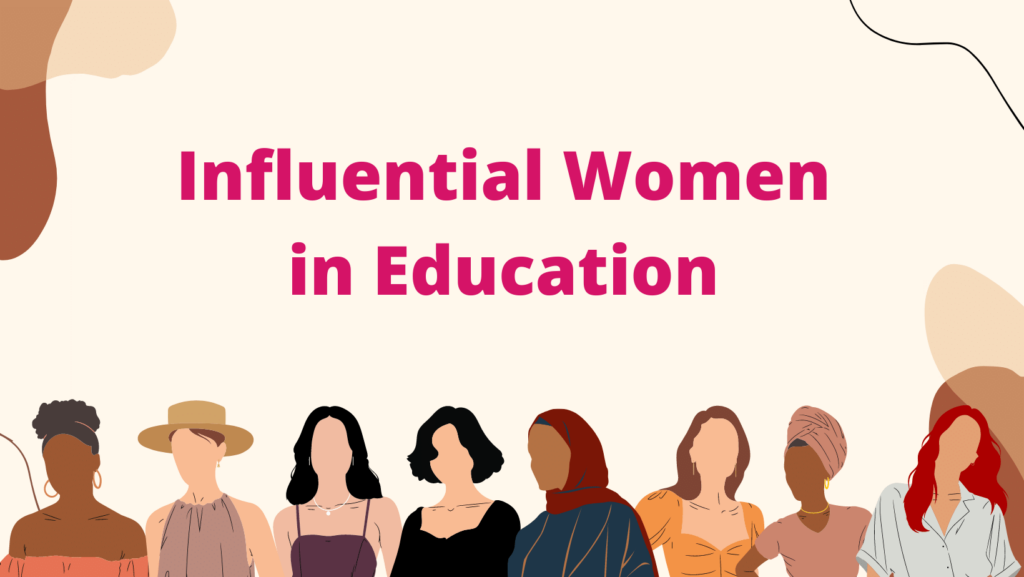 Celebrating 12 Influential Women in Education
Patsy Takemoto Mink, J.D., was best known as the first woman of color to be elected to Congress. In her 12 terms, she campaigned for women's rights and equal pay, Title IX, and focused on many issues affecting Asian and Pacific Americans.
Before her involvement in politics, Mink applied to many medical schools with her degree in chemistry and zoology. But all of them rejected her. However, she did not give up on pursuing an advanced degree, and the University of Chicago's law school later accepted her. After graduating, she returned to Hawaii and started her own law practice. She held many local positions in Hawaii before being elected to the U.S. House of Representatives in 1965.
During her political career, Mink advocated for women's rights. For example, she advocated for Title IX, which prevented sexual discrimination in federally-funded institutions like public universities and broadened athletic opportunities for women. Furthermore, Title IX provided $30 million every year in educational funds for programs that promoted gender equality, increased job opportunities for women, and fought gender stereotypes in school curriculum.
Mink served on the Committee on Education and Labor and made it her life-long mission to reduce gender bias in education and the workforce. In addition, she wrote bills for children in need and found success in getting them passed.
Quote Source: Speech, National Association for Student Affairs, Atlanta, May 1972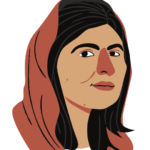 Malala was born in Pakistan to two loving parents. While having a child is a celebration, in Pakistan having a girl is often not. However, her father Ziauddin was determined to provide Malala with the love and care she deserved.
Ziauddin believed that women deserved access to education. He ran an all-girls school in her village that gave girls the opportunity to live, laugh, and learn. Despite her father's unique approach, Malala still faced many challenges in her country. In 2008, the Taliban began banning many things, including education for girls.
On Malala's way home from school in 2012, a member of the Taliban boarded her bus and shot her on the left side of the head. She was immediately rushed to the hospital and woke up 10 days later in England. She had to go through extensive surgeries and rehab, but once she recovered, she joined her family in their new home abroad. It was here that she found her purpose.
After experiencing this hardship, Malala, along with her father, established the "Malala Fund", which championed girls' and women's rights to an education. Her efforts earned her a Nobel Peace Prize in 2014, making her the youngest person to ever achieve this.
In 2018, Malala started studying philosophy, politics, and economics at the University of Oxford, while still traveling to meet girls affected by wars, poverty, and child marriage. She graduated in 2020 during the pandemic and continues to fight for girls' education all over the world.
Quote Source: I Am Malala: The Story of the Girl Who Stood Up for Education and Was Shot by the Taliban.
First Lady Michelle Obama, J.D., grew up on the south side of Chicago. Her father was a pump operator fighting multiple sclerosis who worked hard to save money for her to go to college. Her mother was a stay-at-home parent taking care of her and her older brother Craig.
Because of her parents' support, Michelle went on to earn a bachelor's degree at Princeton University and her J.D. from Harvard Law School. She met President Barack Obama in 1988 when she returned to Chicago to join the firm of Sidley Austin. They married in 1992.
In 1996, Michelle joined the University of Chicago as an associate dean of student services. There she developed the university's first community service program. Later in 2002, she went to work for the university's medical center. In 2005, she became the vice president of community and external affairs.
As the First Lady of the United States, Michelle worked to improve various areas of the education sector, ranging from advocating for more school counselors to leading the initiative for better school lunches.
In 2008, as the first black first lady, Michelle set out to improve America's youth. She started her "Let's Move!" program in an effort to fight child obesity. In other words, she worked with a team of educators, parents, and elected officials to bring healthy and affordable food to underprivileged communities and provide better spaces to encourage students to be more active.
During President Obama's second term, Michelle worked with the Reach Higher Initiative to help students find job opportunities, education, and life skills needed to achieve their goals. She encouraged young people to continue their education after high school.
In 2021, Michelle announced that she is "moving towards retirement." She still gives back through her work with the Obama Foundation. The Obamas created this non-profit to further various missions, including better educational opportunities for women and people of color.
Quote Source: Final Speech as First Lady of the United States
Ayesha Jalal, Ph.D., was born in 1956 in Lahore, Pakistan. At the age of 14, she moved to New York when her father was appointed to the Pakistan Mission to the United Nations. She went on to earn her bachelor's in history and political science from Wellesley College and her doctorate in history from Trinity College at the University of Cambridge.
Jalal has held many fellowships, such as Fellow of the Woodrow Wilson Center for International Scholars and Academy Scholar at Harvard University's Academy for International and Area Studies. She later taught as a professor at Columbia University, the University of Wisconsin-Madison, Harvard University, and Pakistan's Lahore University of Management Sciences.
Above all, Jalal is known for her written works that focus on telling the history of South Asia. Her writing primarily focuses on British India and the creation of Pakistan and the transfers of power from the partition of India and Pakistan. She often writes about the role of Mohammed Ali Jinnah, who was the leader of the All-India Muslim League.
Today, Jalal is the Mary Richardson Professor of History at Tufts University, teaching courses such as Islam and the West and Contemporary South Asia. She has written numerous books, including "The Struggle of Pakistan", "The Sole Spokesman", "The Pity of Partition, Democracy and Authoritarianism in South Asia".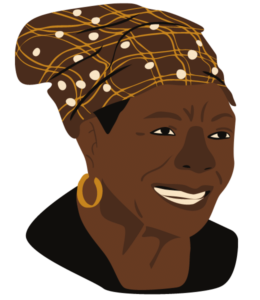 Maya Angelou was born in 1928 in St. Louis. Her childhood was full of hardship. She experienced racial injustices and discrimination when she was growing up in St. Louis and Arkansas. As a result of a traumatic personal experience, she was mute for almost five years.
During these five years of silence, Angelou developed a love for reading and gained a keen ability to observe and listen to those around her. Years later, Angelou said that she was able to regain her ability to speak after working closely with a teacher and close friend to their family, Mrs. Bertha Flowers.
During World War II, Angelou moved to San Francisco to study dance and acting at the California Labor School. Angelou even became the first black female cable car conductor for a short time. Her career skyrocketed in the mid 1950s as she landed a role in a touring production of "Porgy and Bess." Later, she performed in the off-Broadway production "Calypso Heat Wave". Angelou earned a Tony award nomination for her performance in the play "Look Away" in 1973 and an Emmy Award nomination in 1977 for her work on the television miniseries "Roots".
Angelou had an incredible number of accomplishments and experiences. In the 1950s, she was a member of the Harlem Writers Guild through which she worked with many influential black authors and artists. In addition, she met black author James Baldwin on a trip to Paris, sparking a life-long friendship. After that, she spent most of the 1960s abroad in Egypt and Ghana working as a freelance writer where she met Malcolm X. In 1964, Angelou helped Malcolm X form his "Organization of Afro-American Unity", which disbanded after his assassination.
Angelou had a vast number of accomplishments throughout her life. Above all, we remember her for her powerful poetry and unwavering spirit. Soon after the death of Martin Luther King, Jr., Angelou wrote her autobiography, "I Know Why the Caged Bird Sings", earning her international recognition and shaking the hearts of millions.
Her 1971 collection "Just Give Me a Cool Drink of Water 'Fore I Die" was nominated for the Pulitzer Prize. During her life, she wrote 36 books, and her other best-selling works include these:
"Oh Pray My Wings Are Gonna Fit Me Well" (1975)
"And I Still Rise" (1978)
"I Shall Not Be Moved" (1990)
"Even the Stars Look Lonesome" (1997)
Angelou performed her poem "On the Pulse of Morning" at Former President Bill Clinton's inauguration in 1993. She later won a Grammy for the audio version of the poem. She wrote "His Day Is Done" in 1962 as a tribute to Nelson Mandela and "Amazing Peace" in 2005 for the White House tree lighting ceremony.
She continued to inspire others for the rest of her life. Angelou passed away in 2014 at her home in North Carolina. Many celebrities such as President Barack Obama made statements and attended her funeral. In May 2021, it was announced that Angelou will be one of the first women to be commemorated on the new series of quarters printed by the U.S. Mint, alongside many other influential female leaders.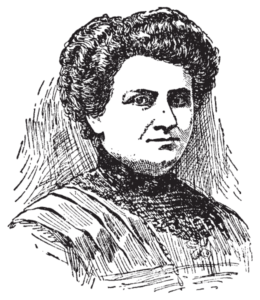 "Our care of the child should be governed, not by the desire 'to make him learn things,' but by the endeavor always to keep burning within him that light which is called the intelligence." – Dr. Maria Montessori, Spontaneous Activity in Education
Dr. Maria Montessori was born in Italy on August 31, 1870. In 1876, Maria enrolled in a state school, and as her education progressed, she broke many barriers faced by women at the time.
After graduating, Montessori was determined to become a doctor. Her father opposed this because medicine was an all-male field. She was refused admission but did not give up. In 1890, she enrolled at the University of Rome to study physics, mathematics, and natural sciences. Through these courses, she earned a doctoral degree, qualifying her for medical school in 1893.
In medical school, she faced discrimination for being a woman. It was deemed inappropriate for her to examine men's bodies in class, so she worked alone at night, practicing solely on cadavers after normal class hours. In 1896, she earned her doctor of medicine, becoming one of the first female doctors in Italy.
In 1896, Montessori went to work as a surgical assistant at the Santo Spirito Hospital in Rome. Most of her work was with the poor and their patients. She was praised by many for her kindness.
Her experiences in Rome's asylums helped shape her teaching methods when she opened her own schools. She established her first "Casa dei Bambini" which translates to Children's House. Her teaching methods helped students stay engaged and teach themselves. Montessori coined the term "auto-learning" to describe her methods. Her school was a tremendous success, and soon five-year-old children were reading and writing. By 1908, she had opened five schools throughout Rome and Milan.
After this success, Montessori decided to take her teachings to India. She taught many new students in Madras. Together with her son Mario, they trained over 1500 Indian teachers and inspired countless others. As a result of her work, she received a nomination for the Nobel Peace Prize. During her time in India, she met influential leaders Mahatma Gandhi, former prime minister of India Jawaharlal Nehru, and poet Rabindranath Tagore.
She spent the rest of her life spreading her teachings to countries around the world, including the U.S. Today, students around the world still benefit from Montessori's ground-breaking philosophies.
Ruth Bader Ginsberg, J.D., was born on March 15, 1933, in Brooklyn, New York to a middle class family. Her mother was a big influence in her life, teaching her the importance of education despite not going to college herself.
Ginsberg earned her bachelor's degree from Cornell University finishing first in her class. When she graduated, she married a fellow law student. Soon after her daughter was born, her husband was drafted. After he was discharged, the family moved to Cambridge, MA, where Ginsburg attended Harvard Law School.
At Harvard, Ginsberg was one of eight women in her class of over 500. With her hard work, she defied the comments made by her classmates and dean. She also became the first female member of the prestigious Harvard Law Review. Soon after, her husband's cancer diagnosis required Ginsberg to move back to New York City, and she transferred to Columbia Law School. She graduated first in her class in 1959.
Afterward, Ginsberg went on to teach at Rutgers University Law School from 1963 to 1972 and at Columbia University from 1972 to 1980. She believed that "law was gender-blind, and all groups were entitled to equal rights".
In 1980, President Jimmy Carter appointed Ginsburg to the U.S. Court of Appeals for the District of Columbia. She served there until President Bill Clinton appointed her to the U.S. Supreme Court in 1993.
Some of the most influential cases and decisions she presided over are as follows:
United States v. Virginia
Olmstead v. L.C.
Bush v. Gore
King v. Burwell
Obergefell v. Hodges
Sessions v. Dimaya
Through her majority and dissenting opinions, Ginsburg advocated for more equality in terms of gender and race in the educational sector. In United States v. Virginia, Ginsburg wrote the majority opinion that the Virginia Military Institute's male-only admissions policy was unconstitutional. She also played a part in various cases regarding the broader scope of Title IX.
Ginsburg died on September 18, 2020. She constantly championed women's rights and equality. You can learn more about her story by reading her 2016 autobiography "My Own Words" (which went on to become a New York Times Bestseller), the documentary "RBG", and the show "On the Basis of Sex".
Quote Source: Speech at 2015 Radcliffe Day Luncheon at Harvard University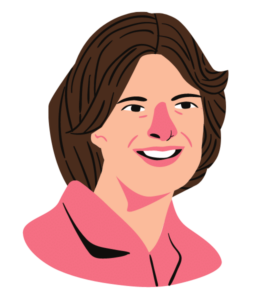 Sally Ride, Ph.D., was born on May 26, 1951, in Los Angeles and grew up playing tennis. After first attending Swarthmore College and UCLA, Ride would end up at Stanford University where she double majored in physics and English. She continued to study advanced degrees in physics earning her master's degree in 1975 and her doctorate in 1978.
After grad school, Ride applied to NASA's astronaut program and ended up being chosen out of 1,000 other applicants. She went through the intense training program and on June 18th, 1983, became the first American woman in space. She would soon take another trip into space that October, but because of the Challenger accident in 1986, her third mission was canceled. Ride later served on the presidential commission that investigated the space shuttle explosion.
After leaving NASA, Ride worked as a professor and as the director of the California Space Institute at the University of California, San Diego. In 2001, Ride started her own company, "Sally Ride Science", which focused on inspiring young women to pursue educational and career opportunities in science and math.
During her life, Ride received many recognitions including these awards:
NASA Space Flight Medal
NCAA's Theodore Roosevelt Award
National Women's Hall of Fame
Astronaut Hall of Fame
Ride passed away on July 23, 2012. The U.S. Mint has announced that she will be commemorated as part of the American Women Quarters series, which also highlights Maya Angelou, Wilma Mankiller, Nina Otero-Warren, and Anna May Wong.
Quote Source: Interview with Scholastic in 1998
Mary McLeod Bethune was born in 1875. She was the daughter of former slaves living in South Carolina. Bethune was one of the few black students during those times to receive a formal education.
Bethune originally dreamed of being a missionary, but no church would sponsor her. So instead she turned her mind to education and opened her own school called the Daytona Beach Literary and Industrial School for Training Negro Girls. Eventually her school became a college and issued its first degrees in 1943.
Bethune was a life-long activist who held leadership positions for many organizations that advocated for education for black women. Through her activism, Bethune became friends with Eleanor Roosevelt. This relationship helped further her efforts, and in 1936, Franklin Roosevelt named her the director of Negro Affairs of the National Youth Administration, making her the highest-ranking black woman in government. She was also a member of FDR's unofficial "black cabinet".
Additionally, Bethune was a businesswoman. She was co-owner of a resort in Daytona, FL, and she co-founded the Central Life Insurance Company of Tampa.
In 1940, Mary became the vice president of the National Association for the Advancement of Colored Persons (NAACP), and she held this position until she passed 1955.
Hayat Sindi, Ph.D., was born in Saudi Arabia in 1967, a time when women lacked the same educational opportunities as men in her country. But Sindi was fortunate to have a family that supported and encouraged her to pursue education. She once said, "Having been raised in Saudi Arabia, I was fortunate to get this strong foundation of self-belief…my culture, my family and my faith have all contributed to that foundation. I had a father who could teach me anything I wanted." Advancing opportunities for young girls became her mission.
Sindi studied at King's College London, the Massachusetts Institute of Technology, and Harvard University. She received her PhD in biotechnology from Cambridge University in 2001. With this, she became the first woman from the Persian Gulf to receive a doctorate.
Some of her achievements include the following:
Co-founding a nonprofit called Diagnostics for All to create low-cost devices to be used in developing countries to help diagnose diseases
Inventing a biochemical sensor that features thermoelastic probes
Creating the Magnetic Acoustic Resonance Sensor
Founding the Institute for Imagination Ingenuity to encourage science in younger generations
Becoming a Goodwill Ambassador in 2012 for the United Nations Educational, Scientific and Cultural Organization
Just three years after receiving her doctorate degree, Sindi became one of the first 30 women selected by the Shura Council. Today, Sindi works at the Islamic Development Bank in Saudi Arabia as a senior advisor to the president of science, technology, and innovation. She continues to inspire younger women to pursue scientific career paths today.
Ramona Edelin, Ph.D., was born in 1945 in Los Angeles but later moved with her family to Georgia, South Carolina, and Illinois. In 1969, Edelin received her bachelor's degree in philosophy from Fisk University. She decided to pursue advanced degrees in philosophy, earning her master's from the University of East Anglia and her PhD from Boston University. While earning her doctorate, she focused on the writings of W.E.B. Dubois.
During these years, she taught at various institutions, including the University of Maryland, Emerson College, and Brandeis University. Edelin founded the first African American studies program at Northeastern University in 1972.
Edelin is known for her work in popularizing the term "African American". In 1989, she met with Jesse Jackson and other black leaders. She said in an interview with Ebony, "Calling ourselves African Americans is the first step in the cultural offensive. Our cultural renaissance can change our lot in the nation and around the world." After meeting with Edelin, Jackson and others began regularly using the term, which promoted its widespread use.
Edelin has held numerous leadership positions, including serving as the president and CEO of the National Urban Coalition, where she worked to create education programs for black children. She served on the Congressional Black Caucus from 1991 to 2022. She also served on the Presidential Board for HBCUs.
Today, Edelin serves as the executive director of the DC Association of Charter Schools.
Quote Source: "African American or Black: What's in a Name?", Article, Ebony, July 1989
Stephanie Bravo, M.A., is the co-founder of StudentMentor.org, a non-profit dedicated to supporting low-income college students by connecting them with industry professionals. Today, the program has helped students from thousands of colleges nationwide and has partnered with the White House on many educational issues.
Bravo received her bachelor's degree in psychology at San Jose State University in 2009 and her master's in educational policy, organization, and leadership from Stanford. She was the first in her family to attend a four-year university and graduated while working part-time in retail and volunteering in the community.
In addition, Bravo is a Fellow of the National Hispana Leadership Institute and a Hispanic Scholarship Fund Scholar. She has also been recognized as one of the Top 100 Women of Influence in Silicon Valley.
Today, Bravo is one of the few women of color in corporate social responsibility at a leading technology company in Silicon Valley. Additionally, she serves on the Inclusion Council at Stanford University and advocates for Girls Who Code and other organizations such as Girls in Tech, Black Girls Code, Latinas in Tech, Vets in Tech, etc.
Quote Source: "Latina student from Silicon Valley creates national, online mentoring program", Article, The Mercury News, February 2013
An Education Can Make a Difference
At KD College Prep, we specialize in helping our students pursue their college dreams. We offer a variety of test prep and college counseling services to prepare students for the college admissions process. To learn more about our programs, schedule a free consultation with a member of our team.