The SAT Test Is Hard. Prep Doesn't Have to Be.
We offer personalized prep programs for the SAT® test taught by passionate and experienced instructors. Students can attend activities at one of our four campuses in the Dallas-Fort Worth area or virtually through live-online classes and activities.
Programs for 9th-12th Grade. Fees start at $1,099 $749. Payment plans available. 
No annual fee. Pay once to prep until high school graduation, if needed.
PERSONALIZED LEARNING OPTIONS FOR BUSY STUDENTS
Complete Program for 9th-12th Grade
Time-Tested, Proven Approach
We've spent the last 30+ years preparing students for college admissions tests and in that time we've developed an effective teaching method centered around helping students better understand SAT, ACT®, and PSAT/NMSQT® test content and how to use testing strategies. KD students typically see a 100-400+ point increase on the SAT test.
Our programs consist of these main types of activities:
Lessons – Learn content and strategy for the SAT test in instructor-led lessons for strategic reading, passage analysis, grammar and usage, algebra, data analysis, and more. Our experienced instructors use our curriculum to coach students to their highest possible SAT scores.
Workshops – Get extra practice, gain confidence, and work toward mastery in instructor-led workshops. Verbal and math workshops are offered weekly with new material introduced each Saturday. Test-week workshops provide additional practice for the question types and pacing used on the SAT test. These sessions are in a "quiz-and-review" format and are offered before each national SAT test date.
Practice Tests with Reviews – Maximize improvement by taking full-length practice tests and find the answers to missed questions using our detailed and thorough test review process. By analyzing performance, students learn from their mistakes and make adjustments to their testing.
Extra Practice – With the Complete™ Program, students have access to the KD Student Portal, an online learning platform which includes numerous self-paced practice activities, ideal for when a student has extra time to prep outside of scheduled activities.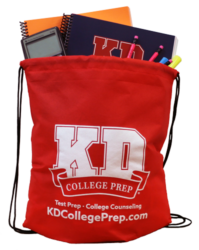 Curriculum Crafted By Experts
Complete Program™ students receive printed curriculum books and materials, written and produced by our in-house curriculum experts. To reflect changes in the current national testing environment, our team provides a new set of curriculum for each year in the program*. These books include everything a student needs to participate in KD activities. Families can choose to pick up curriculum materials at a nearby campus or have them shipped to their door for a fee.
Classes Taught by Degreed Instructors
All of our test prep classes are taught by experienced teachers with no less than a bachelor's degree or higher level of education. We require all instructors to demonstrate a profound knowledge of test content and effective teaching methods before they start leading classroom activities.
During activities, our instructors work directly with students to explain complex ideas, demonstrate how to work through difficult problems, and respond to questions, helping students learn how to find the correct answers in a timely fashion.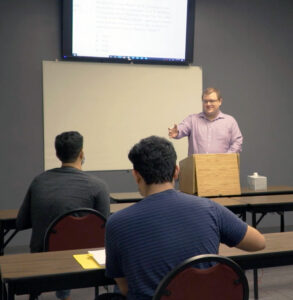 FREQUENTLY ASKED QUESTIONS
* It is our hope that most students finish testing by the end of 11th grade; however, students sometimes need to test into the fall of 12th grade for a variety of reasons, such as score goals, admissions into honors colleges, and/or a competitive degree program. In most cases, 12th graders would not go through an additional set of lessons. Instead, we build a unique plan for them based on their individual needs.