The PSAT Test Is Changing. Prep to Be Ready!
Master test content and strategies with KD's personalized prep programs for the PSAT/NMSQT® test. Classes are taught by experienced teachers who are passionate about helping students succeed. Students can choose to attend in-person activities at a nearby campus in the Dallas-Fort Worth Metroplex or virtually anywhere in the U.S. through live-online classes.
Programs for 9th-12th Grade. Fees start at $1,099 $749. Payment plans available. 
No annual fee. Pay once to prep until high school graduation, if needed.
PERSONALIZED LEARNING OPTIONS FOR BUSY STUDENTS
Complete Program for 9th-12th Grade
Time-Tested, Proven Approach
Since 1992, KD has been a trusted test prep resource for more than 79,000 students in Dallas-Fort Worth and 38+ states across the U.S. Our curriculum materials and instructor-led activities show the problem-solving behind challenging questions and teach powerful strategies that help students find the correct answers in a timely fashion.
Our programs consist of these main types of activities:
Lessons – In these classes, students learn core concepts found on the PSAT, SAT®, and ACT® tests. Content centers around the verbal and math sections of the tests, and classes cover topics such as strategic reading, passage analysis, grammar and usage, algebra, data analysis, etc.
Workshops – After attending core lessons, students practice strategies and get a grasp on difficult questions with instructor-led workshops. These "quiz-and-review" sessions include new material each Saturday, and we offer additional workshops in the weeks leading up to the October PSAT test date.
Practice Tests with Reviews – Practice tests are an essential aspect of any student's test prep journey. These exams can take place in person or online in a proctored testing environment, or students have the option to take a self-timed test. Each practice test is followed up with a score report and guided test review.
Extra Practice – Students also have access to the KD Student Portal, an online resource that includes additional self-paced practice that students can complete outside of their scheduled in-person or live-online activities.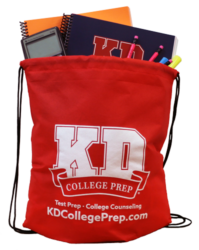 Curriculum Crafted By Experts
Complete Program™ students receive printed curriculum books and materials, written and produced by our in-house curriculum experts. To reflect changes in the current national testing environment, our team provides a new set of curriculum for each year in the program*. These books include everything a student needs to participate in KD activities. Families can choose to pick up curriculum materials at a nearby campus or have them shipped to their door for a fee.
Classes Taught By Degreed Instructors
KD test prep instructors are required to have no less than a bachelor's degree or higher level of education. These seasoned educators demonstrate a profound knowledge of test content and effective teaching methods before they start teaching prep activities.
Instructors use our in-depth curriculum and classroom resources to demonstrate test questions in an engaging manner. In both in-person and live-online classes, students can ask questions and find extra support throughout the learning process.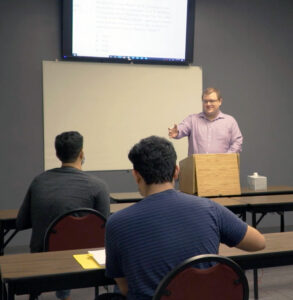 FREQUENTLY ASKED QUESTIONS
* It is our hope that most students finish testing by the end of 11th grade; however, students sometimes need to test into the fall of 12th grade for a variety of reasons, such as score goals, admissions into honors colleges, and/or a competitive degree program. In most cases, 12th graders would not go through an additional set of lessons. Instead, we build a unique plan for them based on their individual needs.