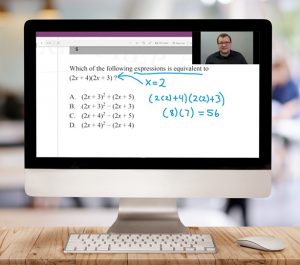 KD College Prep – Virtual Campus
Campus Hours: (for phone calls)
SUN: 10:30 am – 6:00 pm (5/28-6/4)
MON-THURS: 8:30 am – 8:30 pm
Upcoming Test Dates
ACT® Test Dates
June 10, 2023
July 15, 2023
September 9, 2023
SAT® Test Dates
June 3, 2023
August 26, 2023
October 7, 2023
PSAT/NMSQT® Test Dates
October 2023 (dates vary by school district)
These dates are subject to change. Each school district chooses its own PSAT test date. Contact your school counselor for more information.
Test Prep & College Counseling – Available Online!
KD College Prep is a test prep and tutoring company that was founded in 1992. We specialize in offering test prep courses for the PSAT/NMSQT®, SAT®, and ACT® tests, private tutoring, and college counseling for middle school and high school students. All of our services are available in an online format.
What sets us apart from other test prep companies?
30 Years of Experience
KD College Prep is not just another corporate test prep company. Since 1992, we have served more than 79,000+ students across the country. We care deeply about our community and the families we serve.
Our founder, Karen Dillard, has always had a passion for making a difference in the lives of her students. As an honors graduate of Southern Methodist University's School of Education, Karen began her career as a professional educator at a Texas school district. She entered the test prep industry with a national test prep company and quickly rose to the position of Regional Director, establishing and managing centers in a three-state region.
Karen entered the entrepreneurial world in 1992, founding Karen Dillard's College Prep. Her sole focus was to help students' college dreams become a reality. She set out to build a program that did much more than run kids through a quick set of test prep classes. Instead, she built an educationally solid, holistic program, positioning students to realize their college admissions, honors program, and merit-based scholarship goals.
David Dillard shares his wife's passion for supporting students in pursuing their academic goals. David has always been an advocate for education, and he often speaks about current events on local TV and radio stations. Together, Karen and David have demonstrated a commitment to their community by supporting local charities, their church, and numerous high school programs.
Proven Results:
3,470+ National Merit ® Semifinalists since 2002
325+ Perfect Scores since 2010
100-400+ typical point increase
The KD College Prep Difference
When you register for our program, you're not just purchasing a test prep or college counseling product. You're joining our family.
Unlike some test prep programs, we'll stick with you until you reach your test score goals or graduate from high school. We don't believe in a one-size-fits-all solution. Instead, we'll provide you with a personalized test prep program tailored to meet your needs. The skills you'll learn will instill habits that will continue to be useful throughout your high school and college careers.
Parent & Student Testimonials
"It takes a village to raise a child—this is so true. KD College Prep staff have been nothing but uplifting to my child and to us parents through their eager attitudes to assist, in-depth guidance and unparalleled wisdom. I am in awe at the consistent level of professionalism yet genuine concern for each and every person that walks through their doors. Thank you KD staff for being great mentors for our children!" – Gloria D.
"KD College Prep is an awesome [test] prep institute. The advisors are really very passionate, and they do their best to provide quality training to kids and conduct frequent awareness seminars for parents. I am glad I have enrolled my child." – Sridevi L.
"Great program and very helpful." – Ricky K.
Online Tutoring Services
Test Prep for the PSAT, SAT, and ACT Tests
Our personalized test prep courses are designed to help you build an in-depth knowledge of the material found on college admissions tests. All test prep activities are led by teachers who have demonstrated a strong knowledge of the material found on the tests along with the ability to convey it to students.
When you sign up for our Complete Program, we create a personalized test prep plan designed to help you reach your test score goals. This will consist of diagnostic tests, lessons, homework assignments, practice workshops, practice tests, test reviews, and more. Your test prep plan can be adjusted at any time to meet your specific needs.
Online Test Prep Courses
We offer a variety of prep options and flexible schedules to best fit your student's needs. Students who enroll in our programs have the option to choose to prep online using live or on-demand activities, or create a schedule consisting of a combination of online and in-person activities (if located close to one of our campuses in Dallas-Fort Worth).
Test Prep Programs:
One-on-One Tutoring
Our private, one-on-one tutoring option is ideal for students who prefer to prepare for tests by working one-on-one with an instructor. This tutoring solution allows students to focus on specific problem areas versus the entire test prep package. Students can use this option to cover a wide range of topics and can choose to prep in person or virtually. Meeting times can be tailored to fit your schedule. Your student can utilize private tutoring as a stand-alone service or in addition to our test prep programs.
College Counseling
Our college counselors provide guidance to students and parents throughout the entire college admissions process. We offer a variety of programs that cover areas such as the college search, application assistance, essay tutoring, and more. Our college counselors have a proven track record and decades of experience helping students get accepted into the nation's most competitive colleges.
Pinnacle Program and Select Session meetings will be conducted via Microsoft Teams, Zoom or a similar online collaboration platform. We also offer online sessions for the APPLY NOW! Boot Camp.
College Counseling Programs