If Baylor University in Waco, Texas, is on your college list, you should consider setting up a campus visit.
I am a Baylor alum, class of 2012. When searching for colleges, I was won over by the beautiful surrounding and positive atmosphere of Bear country.
Schedule Your Baylor University Campus Visit
Plan ahead by registering for your visit through Baylor's website. This will allow you to make the most of your time there and get the information most relevant to why you are considering attending.
You can also set up a meeting with a professor in your major or tour a residence hall.
Don't forget to keep your eyes peeled for these 5 Hidden Things to Spot on a College Visit.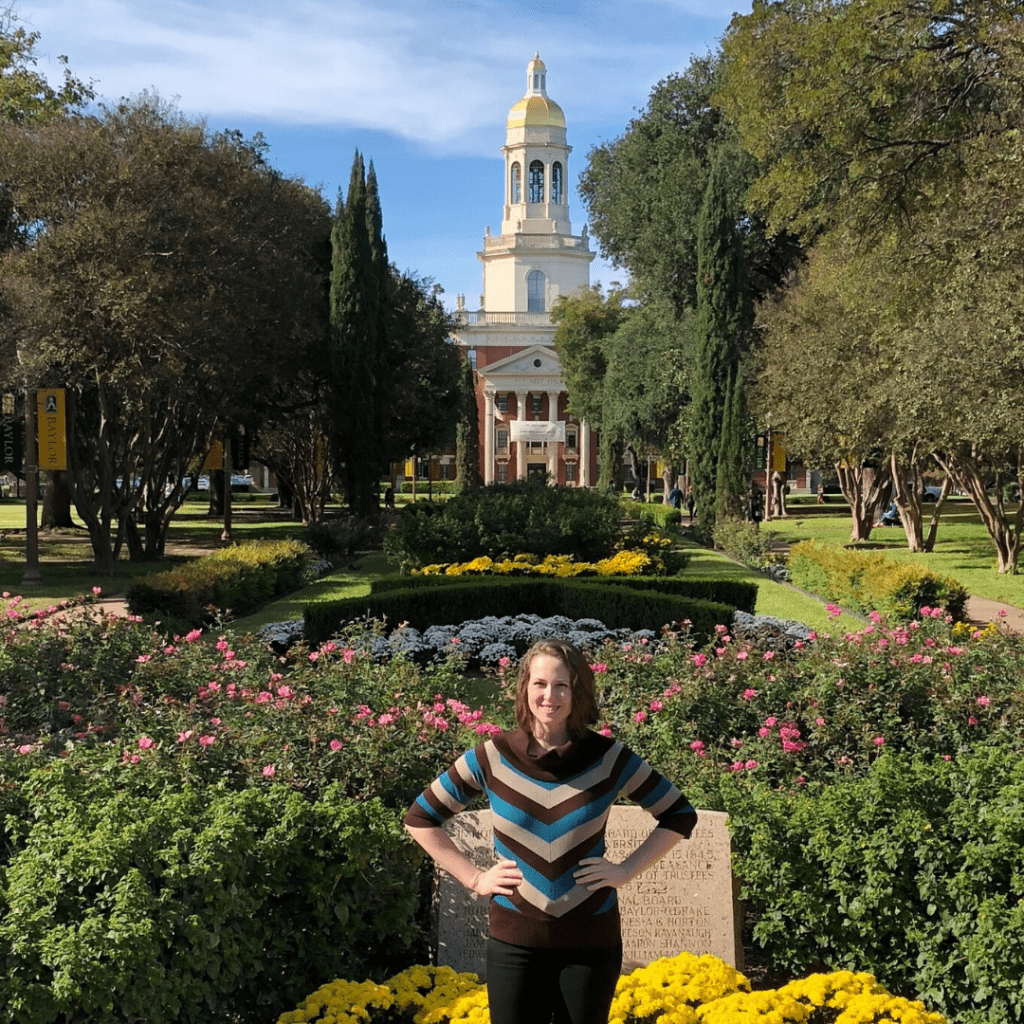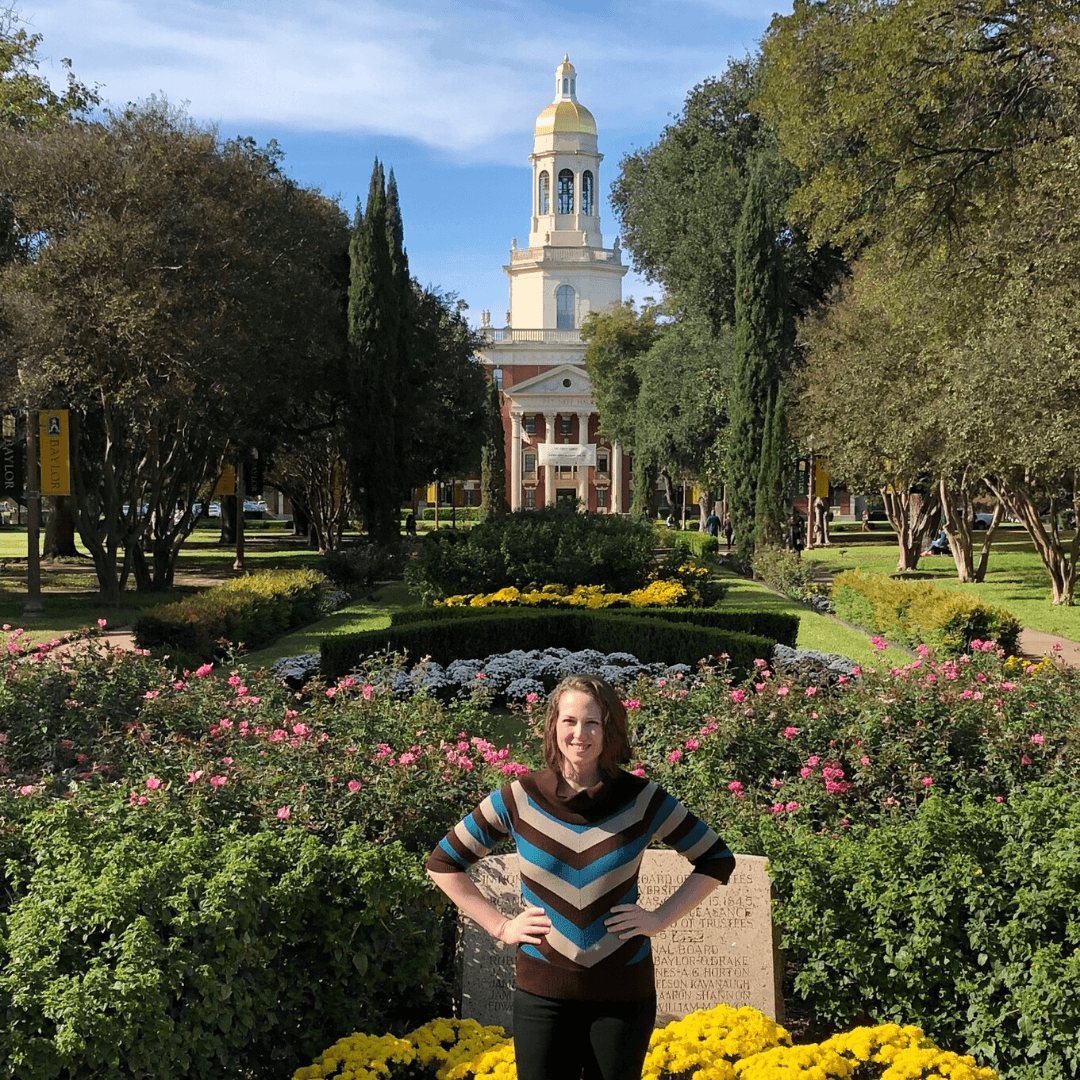 On Campus
Baylor's campus has grown considerably since I attended, although it still maintains a close-knit feel. Here are a few places I recommend seeing while you're there.
1. Moody Library
There is nothing more important to the academic heart of a university than its library. Visit Moody and see if you can imagine spending some of your most important research hours here.
Study spots near the Starbucks in the lobby can go quickly, so check out some of the nooks and crannies on other floors. Talk to a librarian about the process for checking out a laptop, reserving a study room, or accessing choice periodicals.
2. The SUB, aka the Bill Daniel Student Center
The SUB, or student union building, is a main activity hub on campus.
The lower floor hosts fast food, coffee, student activity administration, study lounges, and campus mailboxes. The basement boasts a game room complete with bowling lanes and foosball tables.
Upstairs is one of my favorite spaces at Baylor—the Barfield Drawing Room. I attended many a Dr. Pepper Hour there and enjoyed meeting with friends on the vintage couches. There are also lovely and quiet reading rooms along the hallways of this floor, which can be reserved for student activities.
The east exit of the SUB leads to Fountain Mall, the main gathering space for festivals on campus, such as Dia Del Oso or Christmas on 5th street.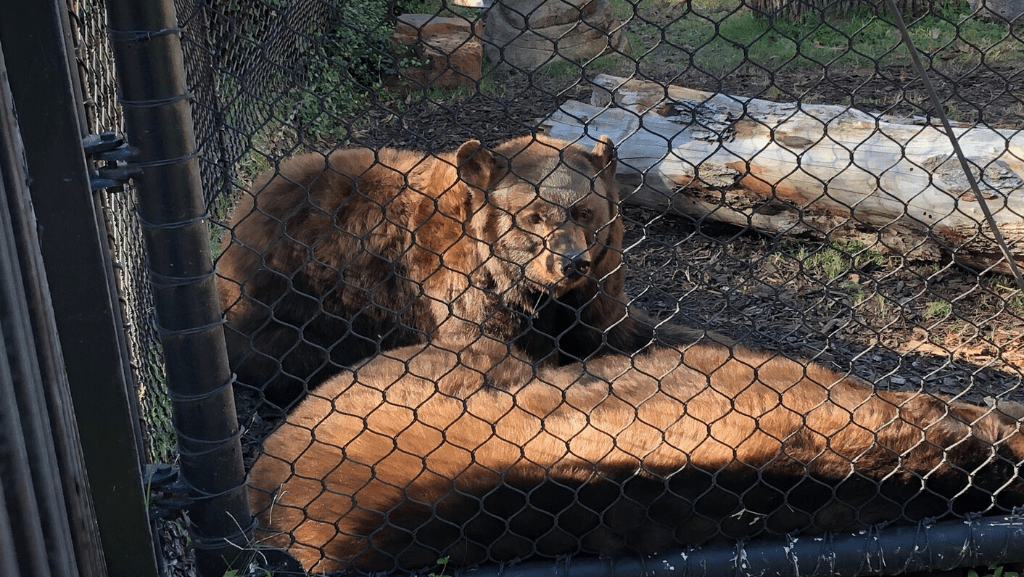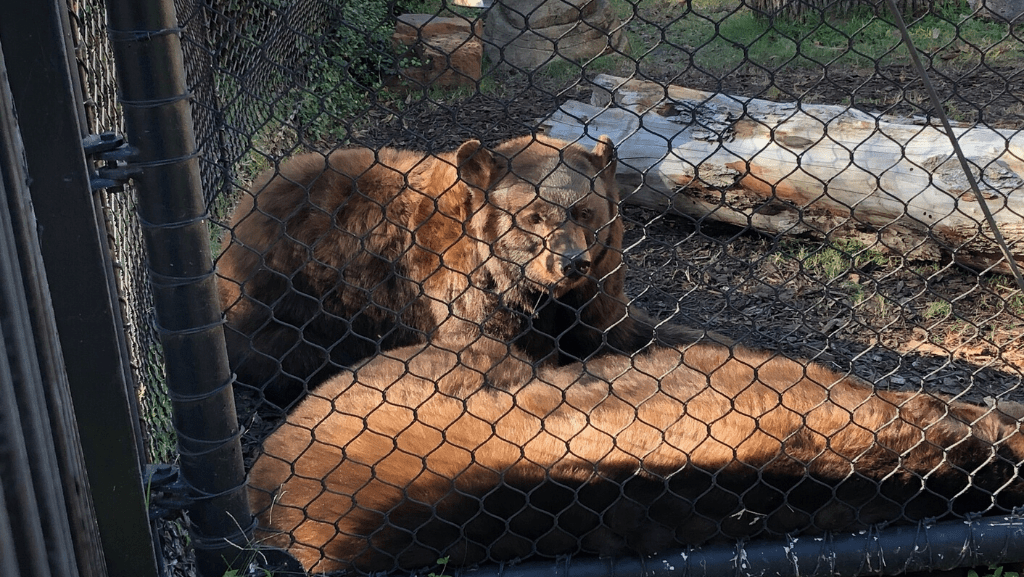 The west exit of the SUB is an absolute must-see—Joy and Lady's bear habitat! Walk by and watch the full-grown Baylor mascots play or relax in their manicured enclosure.
3. McLane Stadium
This sparkling addition to the Baylor landscape was built just after I left, but it speaks to the collective thrill and might of Baylor's transition into a football powerhouse.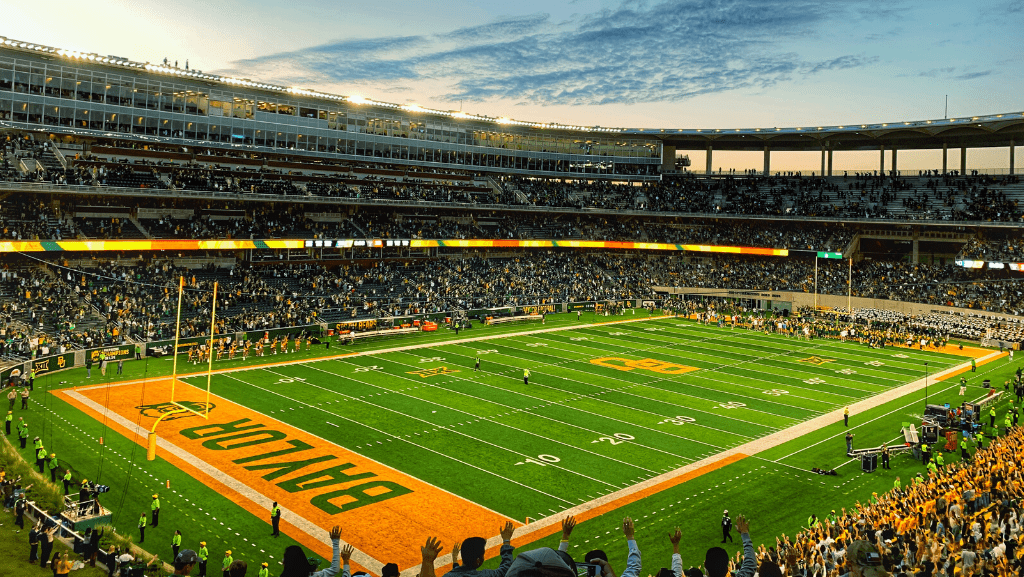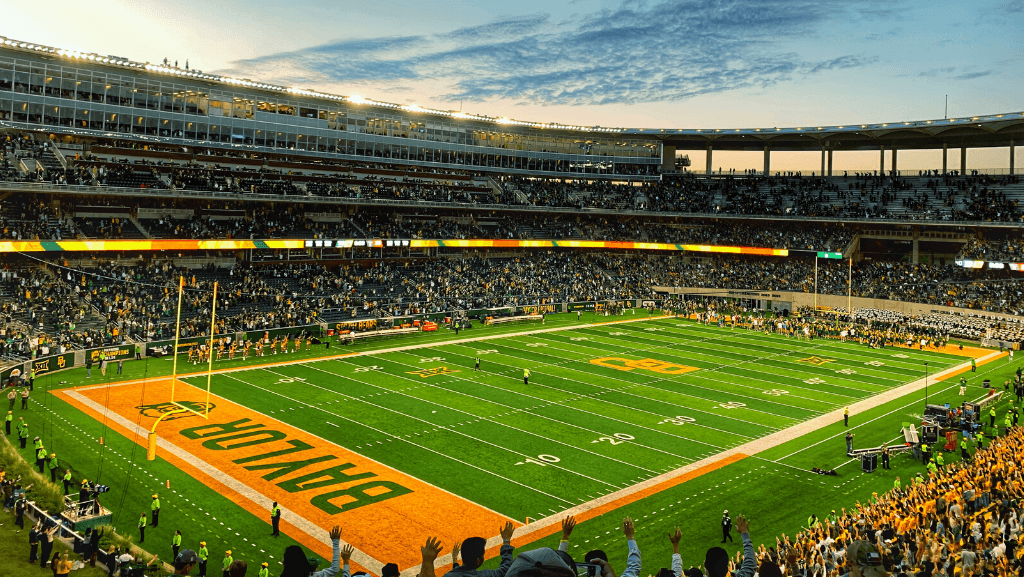 4. Armstrong-Browning Library
If you can only venture to one more place on campus, please go here. This architectural gem houses the original papers and books of Robert and Elizabeth Barrett Browning, two of the most beloved poets of the Victorian era.
People travel from across the globe to visit this historic marvel of a library, and renowned experts in the field of literature are drawn here, which gives Baylor's English department a world-class reputation.
As if that weren't enough, this is, hands down, the most beautiful interior of any building on the Baylor campus. Just go ahead and plan to have your wedding here.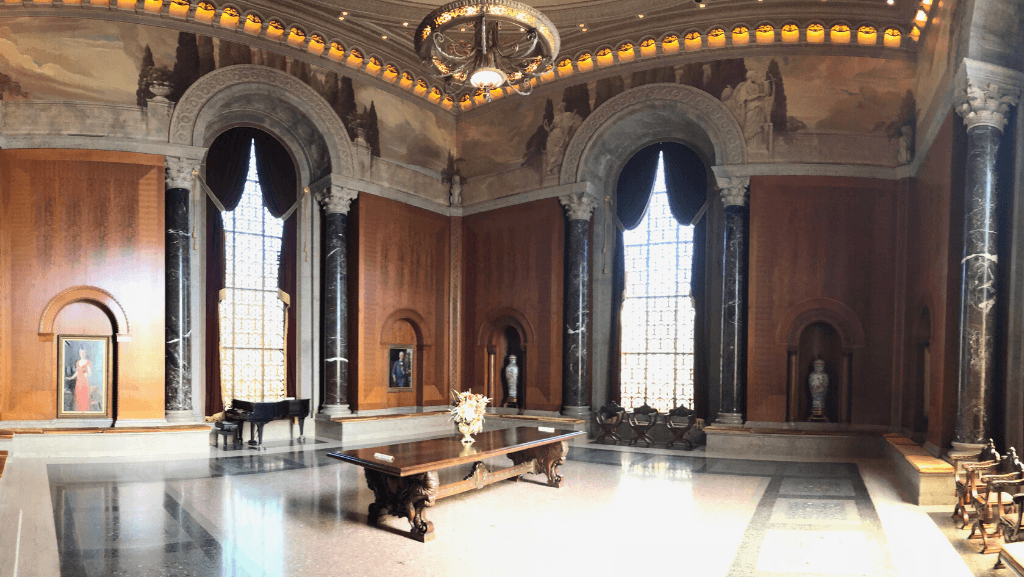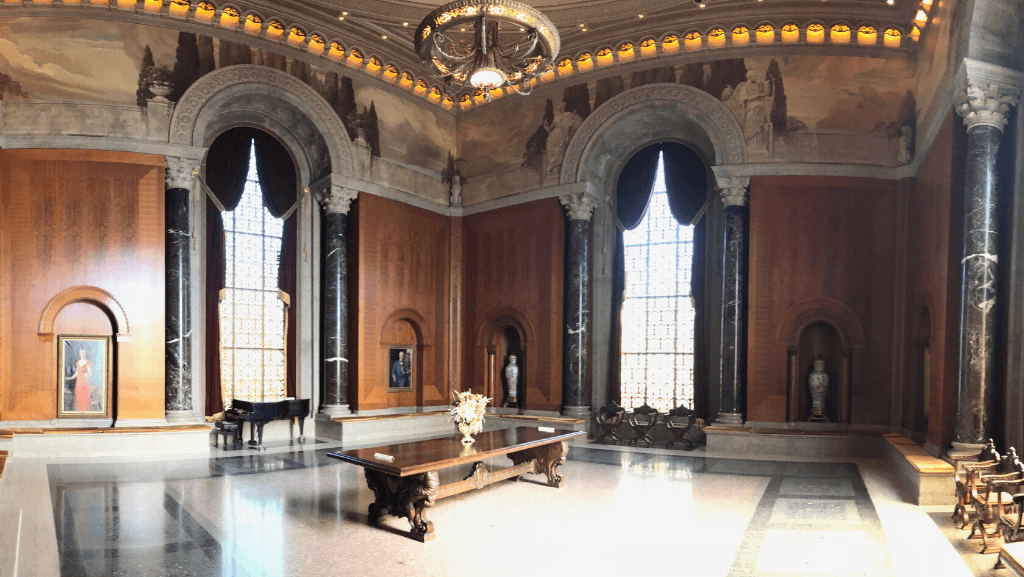 5. Brooks College
Applying to the honors program? Make sure to include Brooks College on your tour and consider joining its community. Brooks is a miniature fortress-city within campus bounds, complete with its own bell tower, chapel, and dining hall.
Fun fact—the family-style dining hall is modeled after the long-tabled Great Hall from the Harry Potter movies.
6. McLane Student Life Center, aka the SLC
Worried about keeping off the freshman 15? Visit the SLC to see what Baylor offers for fitness and recreation.
In addition to the typical cardio and weight training gym offerings, this is where you can climb The Rock, a 52' tall climbing installation, find directions to the Pullin Family Marina, and sign up for intramural sports.
As a bonus, the pristine arch of the Baylor Science Building (BSB) is right next door for your perusal.
Just Off Campus
The following places are just off campus and are integral to Baylor's student culture. They may even be within walking distance for your tour.
7. Common Grounds
This is not your average hipster-coffee hangout. Try signature drinks like the Cowboy Coffee or the Rodeo Clown to really feel like a Baylor resident.
Out back there is a patio space that is a perfect date spot for open mic night or an indie band concert.
8. Terry & Jo's Food for Thought
This hole-in-the-wall healthy restaurant became one of my favorite eateries in Waco. I visit any chance I get to order the unforgettable Nacho Mamma.
9. Mayborn Museum Complex
Next to Baylor's Law School is a fabulous natural history museum. It's free to Baylor students but worth the price of admission even if you aren't local.
You can learn the deep geologic history of the Brazos Valley region, see mammoth bones, and have a grand time in the kid's section upstairs.
10. Oakwood Cemetery
I know what you're thinking. But hear me out—this is one of the most beautifully kept cemeteries I've ever seen. It's gigantic and winds around scores of mature oaks.
Several famous Texas governors and congressmen have been laid to rest here, including Pat Neff (former Texas governor and Baylor University president).
Off Campus
You may have to drive into town for these places, but if you want to make a day, or a weekend, of Waco, here are the essentials.
11. Cameron Park & Zoo
This Waco park is one of the largest city parks in the state and is a perfect avenue into nature with multi-level hiking trails, fishing, disc golf, and wildlife sightings.
Nearby is Cameron Park Zoo—a large, spectacularly run zoo with a lion exhibit and a beautiful herpetarium.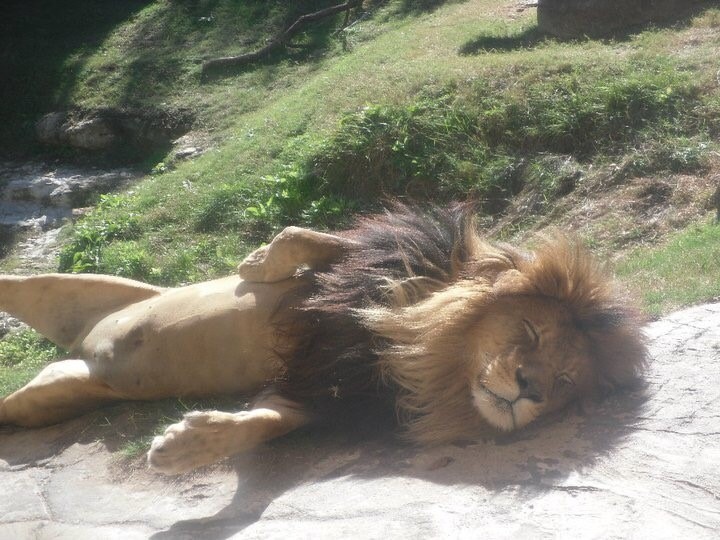 12. Katie's Frozen Custard
Forget Andy's and go to Katie's Frozen Custard for a rich, a Waco favorite on Valley Mills Drive.
13. Dr. Pepper Museum
Waco is Dr. Pepper's home! Good luck asking for a "coke"—you'll simply be handed a Dr. Pepper. Visit the museum downtown. It has an old-fashioned soda fountain and a shockingly realistic animatronic tour guide.
14. Magnolia Market
This place is practically the Disney World of Waco now. Chip and Joanna Gaines' home décor store came to prominence after I graduated, but when I visited recently, I was impressed.
There are plentiful food trucks parked nearby, and there is a classy bakery next door.
From here, you can catch the free trolley ride around historic downtown Waco. Glimpse what downtown has to offer and get an up-close view of the Alico building.
Just Outside Waco
15. Czech Stop
If you are heading north on I-35, you have one last stop to make in the town of West, Texas, a few minutes out of Waco.
This town is famous for its Czech kolache bakeries, the most frequented bakery being just off the interstate at a 24-hour gas station called Czech Stop.
Take a kolache break here, no matter what time of day or night it is. You won't regret it.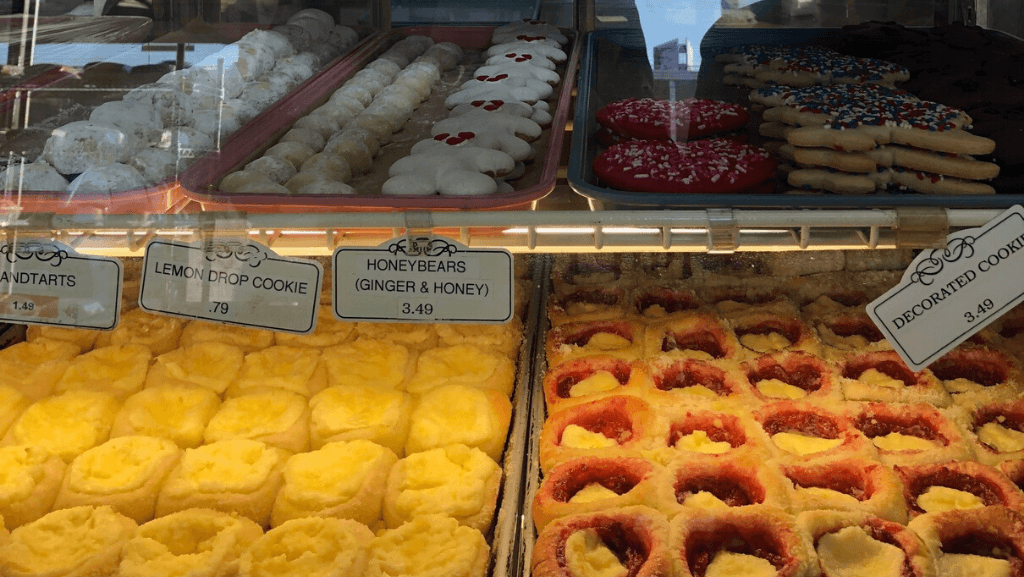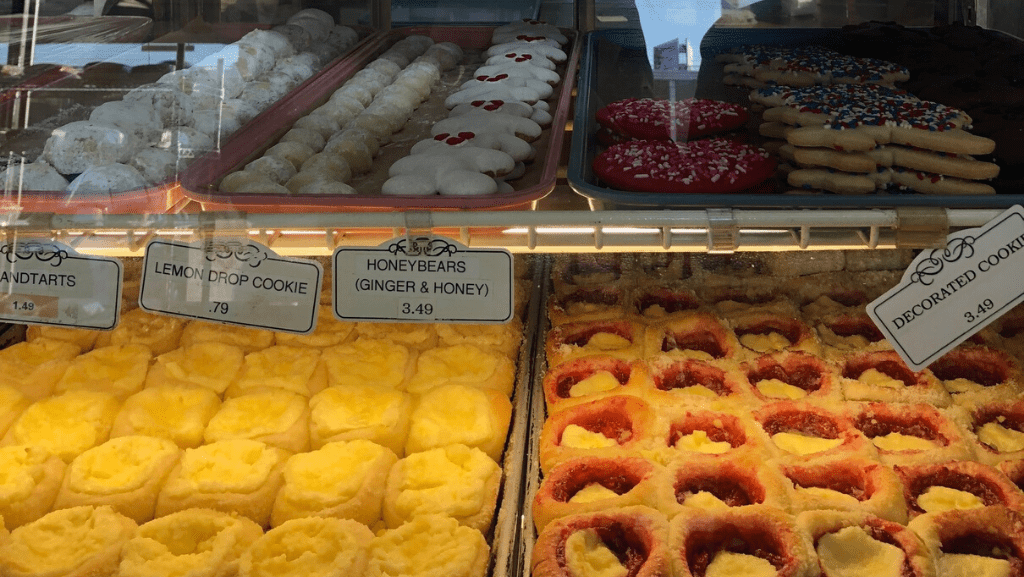 Next Steps
Once you've visited Baylor University and gained an understanding of what life will be like on campus, it's time to decide whether or not you want to apply.
We offer APPLY NOW! Boot Camps every summer to help students get a head start on their college applications. Contact a center near you to learn more.