The University of North Texas (UNT) provides wonderful opportunities for thousands of students to receive an affordable, high-quality education. I will start my second year of college there this coming August. So, if visiting UNT's campus is in your future, here are my top 15 places that you can check out on your trip.
Navigate through this article:
While it never hurts to take a self-guided tour, I recommend that you sign up for a campus visit in advance through UNT's website. Typically, official campus tours are guided by current students who can give important insight on what life is like at UNT. 
Once you've booked your tour, be sure to create a college visit checklist to make the most of your campus tour. Now, let's dive into all the exciting things you can do during a UNT campus visit.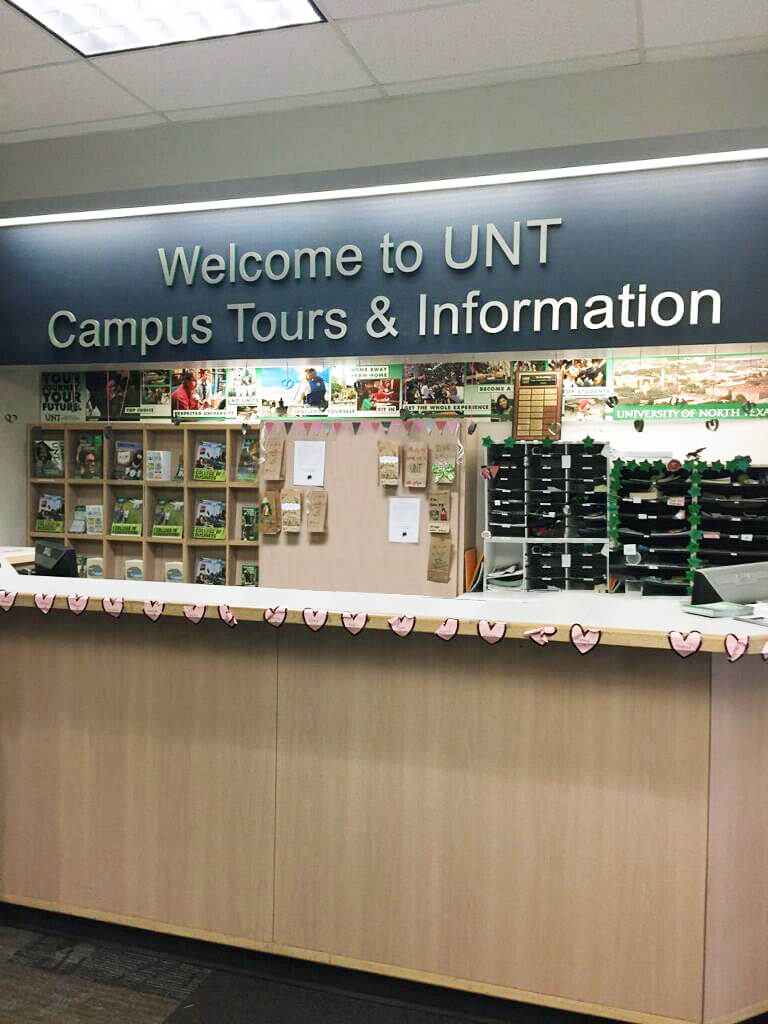 On Campus
1. University Union
The University of North Texas has the Union, which is essentially the student hub, located near the front of their campus. It offers a wide range of amenities. If you're feeling hungry, you'll find a corner store, Chick-fil-A, Burger King, Starbucks, and other dining options. Additionally, there are some fantastic study spaces, and depending on when you visit, you may have the chance to meet other students who can provide you with a fresh perspective on attending UNT. On the fourth floor of the Union, there is even a meditation/prayer room that is open to anyone. Lastly, don't forget to grab some Mean Green merch on your way out.
2. The Syndicate
The Syndicate, located inside the University Union, deserves a lot of attention, especially if you are seriously considering attending UNT. Throughout the semester, numerous events are hosted in the Syndicate, including karaoke nights (which are a blast for all the singers out there), jazz nights featuring UNT's award-winning jazz band, and watch parties for sporting events, just to name a few. Additionally, you'll find a Fuzzy's Taco Shop here, as well as pool and ping-pong tables. Regardless of who you are or why you're there, the Syndicate is a fantastic place to have fun and connect with the UNT community.
3. Dining Halls
If you are going to be living on campus, it's a good idea to grab a meal or two in the dining halls to discover which cafeterias you enjoy. There are a lot to choose from, but here are a couple of the favorites:
Champs Dining Hall – Specifically created for athletes, I personally enjoy this cafeteria the most. The food tastes great and is fairly healthy.
Eagles Landing – This is the most popular dining hall on campus. It offers pretty much any type of food, from burgers to a salad bar, and everything in between. However, it can also get very busy during peak hours.
Mean Greens – If eating healthy at college is a priority, then this dining hall is for you. Mean Greens is the vegan dining hall on campus, and it has a lot of options that are both healthy and delicious.
4. Willis Library
While this is certainly not the only study spot on campus, Willis Library is the most modern library that UNT has. Willis offers a variety of relaxing study areas, as well as sound-resistant glass study pods that are available for use.
The library consists of three commonly-used floors. The top floor is often active and more suitable for group studying and discussions. The second floor, which is the main entrance floor, maintains a semi-quiet atmosphere while still allowing for some conversation. The basement floor is a completely silent space, perfect for last-minute cramming.
Keep in mind, Willis is not just a place for studying. It also provides access to computers, a hands-on learning lab called The Makerspace, and even vocal booths that can be used at anytime. Overall, Willis Library is a remarkable facility that you should explore before leaving campus.
5. Business Leadership Building (BLB)
The Business Leadership Building (BLB) proudly houses the G. Brint Ryan College of Business. Even if you are not planning to enroll in a business program, chances are that you will attend at least one class within the BLB's modern and sleek walls. With its contemporary architectural design and pristine appearance, the BLB stands out as one of the most visually captivating buildings on campus.
Moreover, this building has over 200 faculty offices. If you want to connect with the faculty and engage in meaningful discussions with them, the BLB serves as an ideal location. For students attending UNT, the BLB offers a variety of wonderful study spots to explore, creating an environment conducive to productivity and academic growth.
6. College of Music
UNT is renowned for its music program, which is widely recognized as one of the most esteemed in the nation—accumulating an astounding 53 Grammy Awards. That's more Grammy wins than Beyoncé and Taylor Swift have combined!
Whether you aspire to join the music program or are simply curious to see where the magic unfolds, a visit to the College of Music promises to be an incredible experience. It's an opportunity to immerse yourself in the vibrant atmosphere, witness the dedication and talent of students and faculty, and gain a deeper appreciation for UNT's rich musical heritage.
7. College of Visual Arts and Design
The College of Visual Arts and Design showcases the remarkable works created by students during their time at UNT. As you step into the building, you'll be greeted by an array of art pieces crafted for your appreciation. The halls of the college become a gallery of creativity, with dozens of artworks adorning the walls, each telling a unique story and reflecting the diverse perspectives of the student artists. And as if the combination of art and imagination wasn't enticing enough, conveniently situated right beside the college is an Einstein Bagels store. This delightful neighbor has taught me that breakfast and art are, indeed, meant to be enjoyed together.
8. Pohl Recreation Center
If maintaining a healthy lifestyle is a priority for you, then this on-campus recreation center is a definite must-visit. The center has a well-equipped weight room that offers a wide variety of equipment, catering to all your fitness needs. The recreation center features basketball courts, swimming pools, indoor soccer courts, and even a rock-climbing wall.
Additionally, the Pohl Recreation Center serves as the epicenter for UNT's intramural sports. It is also where "Canoe Wars", the most famous intramural event, takes place. During this competition, teams go head-to-head, armed with buckets of water and attempting to sink each other's canoes.
Whether you're a seasoned athlete or simply looking to have fun while staying active, the Pohl Recreation Center at UNT offers lots of opportunities for you.
9. General Academic Building Cafe
The General Academic Building (GAB) serves as the hub for a variety of miscellaneous classes at UNT. It's where you'll find a lot of math and English classes, but tucked away within the GAB is a hidden gem—a small cafe that goes unnoticed by many. Despite its relatively low profile, the GAB cafe surprises visitors with its options. Whether you're in need of a revitalizing cup of coffee, a quick snack, or something more substantial, the GAB cafe has you covered. If you happen to find yourself wandering the halls of the GAB, do yourself a favor and make a pit stop at the cafe.
10. Chilton Hall
Chilton Hall, the final stop on the UNT campus, is home to the UNT Media Library. There you'll find an impressive collection of movies, video games, and more available for rent. Additionally, you'll discover another space known as "The Nest," an esports haven where gaming enthusiasts can immerse themselves in their favorite games with top-notch equipment.
Chilton Hall also offers some favorite study areas among students who prefer a quiet corner to concentrate. Regardless of your passions or pursuits, Chilton Hall is sure to offer something that resonates with you, making it a destination worth exploring on campus.
Off Campus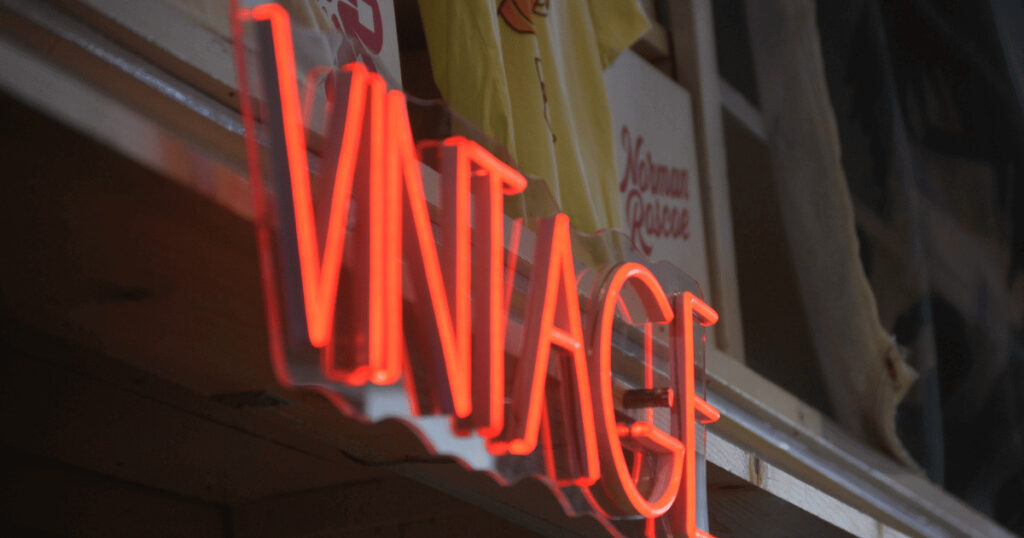 11. Thrift Shops
Denton is known for its thrift shops and its down-to-earth aesthetic. Within a 5-mile radius of campus there are at least six different thrift shops that are accessible to students. While this is not a complete list, here are a few of my favorites:
Denton Thrift – This is generally the cheapest thrift store, but you do need to look through a lot of clothing to find something worth buying.
Plato's Closet – This one is on the higher end of thrift shops, so the quality is great. But it can be a little expensive.
Goodwill – Many college towns have at least one Goodwill, and this particular store isn't much different. However, it's still a great place to get a bargain.
Thrift Giant – Prices here are good but not a steal. That being said, the quality is good, and the store is, well, giant.
12. North Lakes Park
After exploring the UNT campus, a visit to North Lakes Park is the perfect way to unwind. Spanning 350 acres, this picturesque park offers an escape from the bustling campus atmosphere. Nature enthusiasts will love the diverse wildlife and abundant bird species that call this park home. With its spacious picnic areas, playgrounds, and sports facilities, North Lakes Park also provides opportunities for recreational activities and family-friendly fun.
13. Buc-ee's
If you aren't from the South you probably have never heard this, but going to a Buc-ee's is an experience that everyone needs to have at least once. Buc-ee's is a giant gas station that became popular in 2003 for its lovable beaver mascot and delicious food. It is the self-proclaimed "Disney of convenience stores," and I tend to agree. Although visiting a gas station may not be the first thing that comes to mind when planning a college visit, Buc-ee's is definitely worth your time.
14. Let's Talk Boba
Whether you're a boba tea aficionado or new to the delightful beverage, indulging in this staple of Denton life is a must. Two popular spots, "Sharetea Denton" and "Taiyaki Sweets," offer an exceptional boba tea experience that will leave you craving more.
15. Denton County Courthouse-on-the-Square Museum
A visit to the Denton County Courthouse-on-the-Square Museum is an absolute must for history and culture enthusiasts alike. Located in downtown Denton, this museum allows you to discover more about the rich heritage of Denton County. Housed within the historic courthouse building, the museum offers a fascinating glimpse into the region's past through its exhibits and immersive displays. Whether you're interested in local government, legal history, or simply appreciating the charm of a bygone era, the Denton County Courthouse-on-the-Square Museum offers an experience that will leave you with a deep appreciation for the county's heritage.
Next Steps
Once you've visited UNT and have gained an understanding of what life will be like on campus, it's time to decide whether or not you want to apply.
We offer the Apply Now! Boot Camp every summer to help students get a head start on their college applications. Contact us near you to learn more.