With a robust student culture, rich history, and countless academic degrees, Aggieland has a lot to offer. To find out if it's the perfect fit, schedule a college visit.
While an Instagram feed or college website is helpful during the research phase, you probably won't get the full picture until your visit. A trip to College Station will show you what life at Texas A&M actually looks like.
When putting together this college spotlight, we turned to one of KD's very own Aggies for advice. Mekesha Love-Carter is a Campus Director at our Plano campus and a Texas A&M alum. In this post, we highlight her favorite spots on and off campus.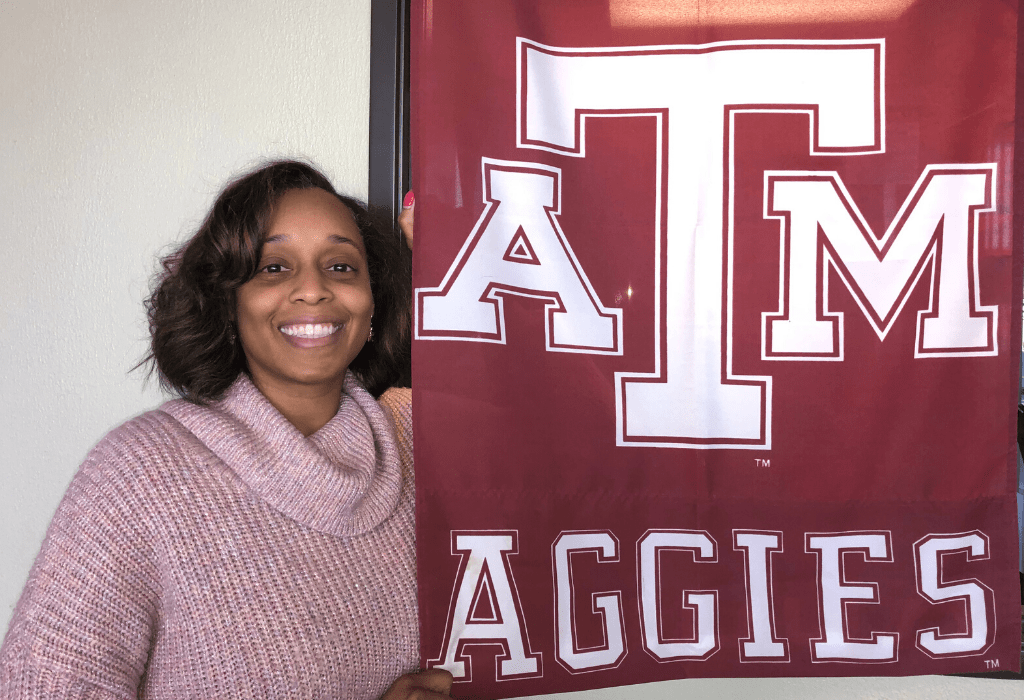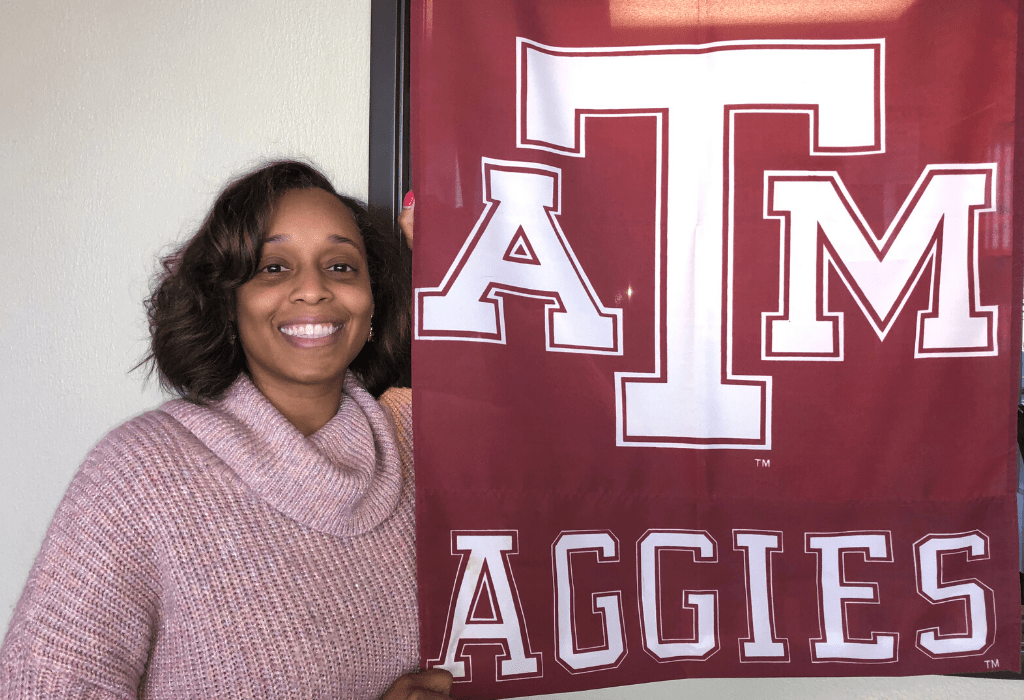 Schedule Your Texas A&M Campus Visit
Spring is almost here, and it's time to start thinking about when you want to visit Texas A&M.
We recommend scheduling your visit at least two weeks in advance. This will allow you to make the most of your time there.
Consider planning meetings with professors, college admissions advisors, student organizations, or other entities.
For more tips, see "How to Plan Your College Visit."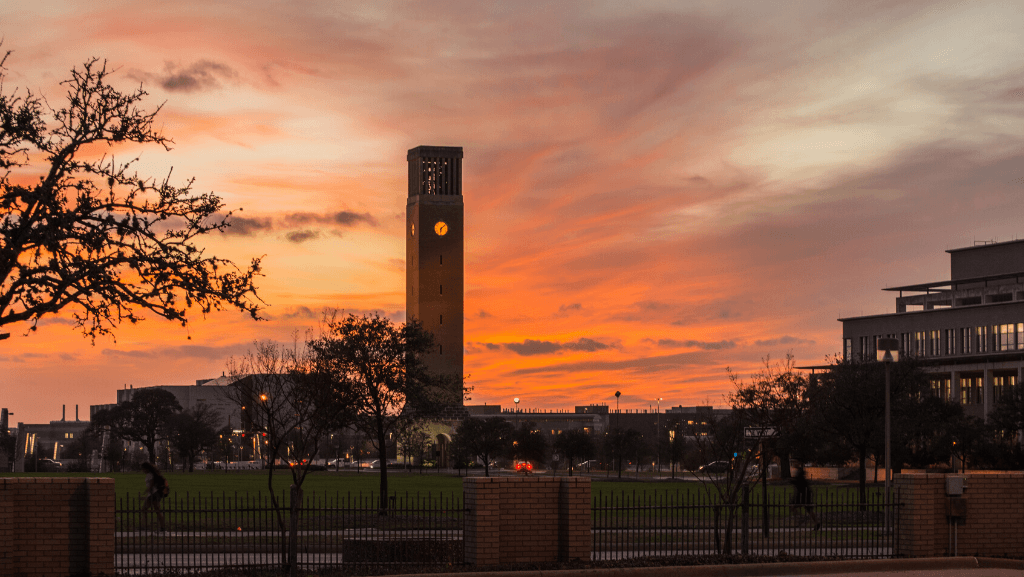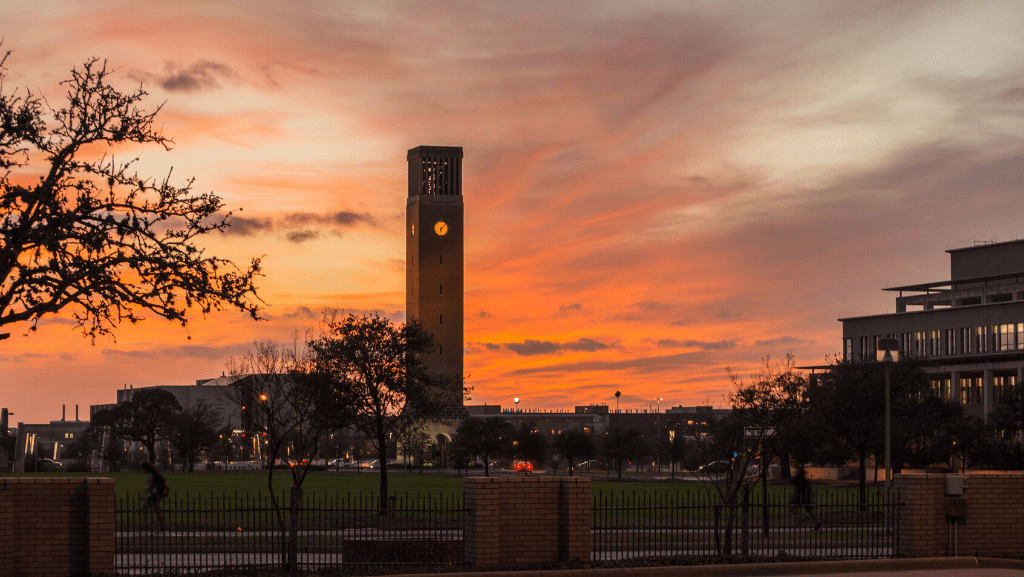 On Campus
1. Memorial Student Center (MSC)
If you become an Aggie, you'll likely spend a lot of time here. The building is centrally located on campus and serves several purposes. It has served as a focal point for student life since its original construction in 1951.
The Memorial Student Center is where you'd go to hang out or meet with your study group. The Stephen Horn '79 Flag Room is the student lounge on campus, complete with comfy couches and a piano.
If you want to pick up a bite to eat, a coffee, or some Aggie merchandise, the Memorial Student Center is the ideal spot.
The MSC gets its name because it serves as a memorial for those who served during World War I and II.
"The grass around the center is considered sacred, and no one is allowed to walk on it out of respect for those who died," Love-Carter said.
2. Rudder Tower
Rudder Tower is an 11-story tower located right next to the Memorial Student Center. This building hosts many different activities, conferences, and retreats.
More importantly, the first floor of the Tower houses the Aggieland Visitor Center. This is where you would go for campus tours and coordinated visits.
3. George Bush Library and Museum
The George Bush Library and Museum is a showcase of the life and influence of George H.W. Bush, 41st President of the United States. The main exhibits feature records and artifacts collected throughout the personal life and presidency of George H.W. Bush.
Here, you can explore notable exhibits like the replica of the Oval Office, a World War II Bomber, or a piece of the Berlin Wall.
4. Kyle Field
Since 1905, Kyle Field has been home to the Texas A&M football team. This stadium is one of the largest football stadiums in college football, seating more than 100,000 fans each game.
At Aggie football games, you will witness an important Aggie tradition in action – the 12th man.
"During football games, all Aggies stand during the entire game because of the 12th man tradition, except when the opposing team's band is on the field," Love-Carter said.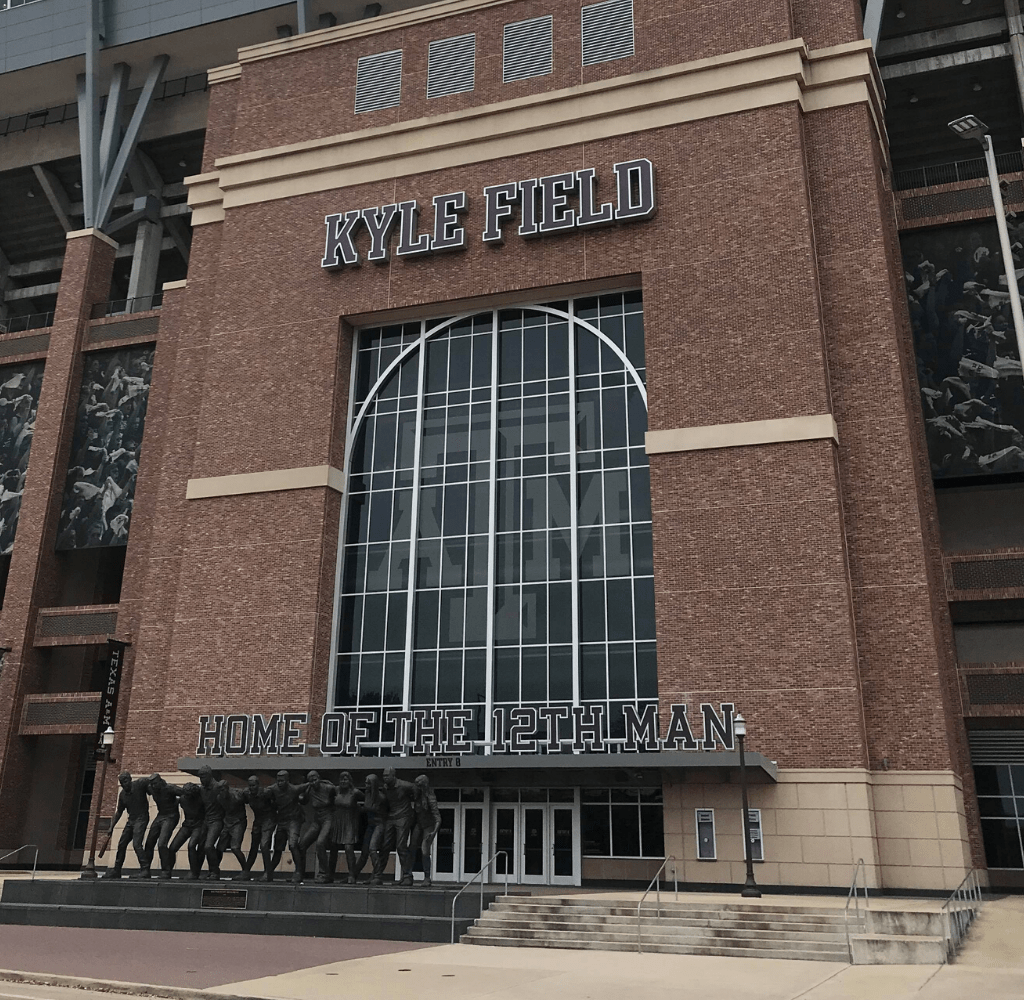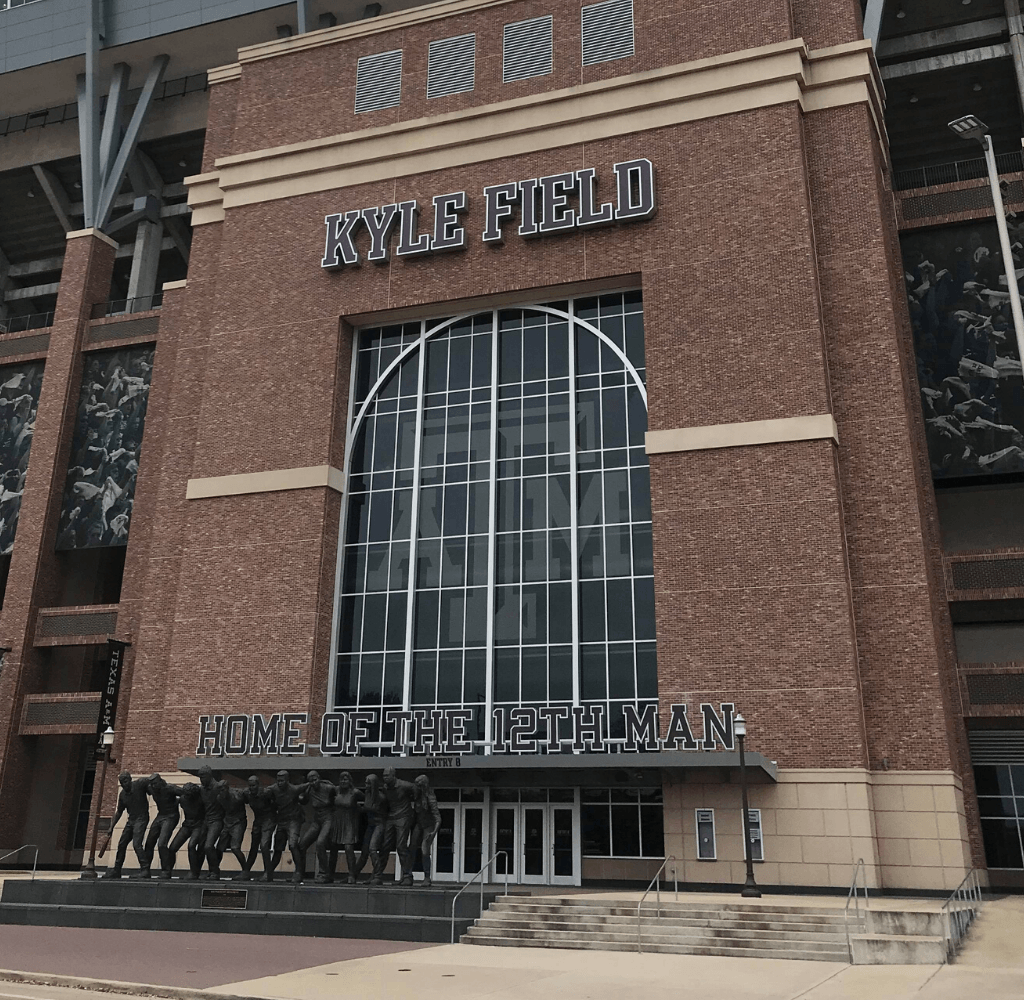 5. 12th Man Statue
At the north entrance of Kyle Field, you may notice a bronze statue depicting a man in a 1920s football uniform with his hands at his side. This statue honors E. King Gill, Texas A&M Class of 1924.
In 1922, the Aggies were up against the best football team in the nation. E. King Gill watched the game from the stands. He had been a backup running back for the team but quit in order to focus on basketball. After many players became injured, the A&M coach saw Gill in the stands and gestured for him to come to the sidelines.
The coach told Gill that he probably wouldn't have enough players to finish the game. So Gill put on a jersey and stood at the bench, ready to go in when needed. While he never got put into the game, his support for his fellow students remains a symbol to this day.
"He has been honored for his loyalty to the team and willingness to do whatever was needed for his team. The 12th Man Tradition of Aggies standing during the game is in his honor," Love-Carter said.
6. Bonfire Memorial
The Texas Aggie Bonfire has been an Aggie tradition since 1907. Every fall, students band together to create the legendary bonfire, a symbol of the university's "burning desire" to beat the University of Texas at Austin in football.
Every year, Aggies spend months preparing the wood for the bonfire. Every log must touch the ground, with the longest logs reaching 32 feet high. The tallest bonfire in Aggie history was 109 feet tall.
In 1999, the Texas A&M bonfire structure collapsed, killing 12 people and injuring 27. Five years later, the university unveiled the Bonfire Memorial.
"The Memorial is dedicated to those who died and is built on the exact location of the 1999 bonfire site," Love-Carter said
A student-led non-profit organization now carries on the tradition off-campus. The "Student Bonfire" uses a design created by a 2002 university task force and is approved by a structural engineer.
Attendance for the post-collapse bonfire ranges from 8,000 to 15,000 people every year.
Off Campus
7. Aggieland Safari
While you're in town visiting the college, make sure to check out the Aggieland Safari. This wildlife habitat is owned and operated by former Aggies.
Admission is $25 per person. While you can venture through the 250-acre zoo without ever leaving your car, your admission also includes a walk-through zoo and additional exhibits.
For $5, you can purchase a bucket of feed. While driving through the park, the feed will help you lure giraffes, zebras, ostriches, and more majestic animals to your car to get an up-close view.
8. Layne's Chicken
College Station is home to the original Layne's Chicken Fingers. The business is owned by a former Aggie who acquired the business after working there while in college. Since then, the business has grown into a franchise. According to some, the original location is still the best.
"This place opened long after I attended, but one of my student workers who recently visited raved about them," Love-Carter said.
Next Steps
After your visit, you'll decide whether you want to apply to Texas A&M. We offer college counseling services and the APPLY NOW! Boot Camp to help you get a head start on college applications. Contact a campus near you to get started.