A NASA engineer. A media mogul. A Supreme Court Justice. The U.S. Vice President. What do they all have in common?
They all attended a historically black college or university (HBCU).
HBCUs are often praised for their diverse and inclusive educational experience, affordable cost, scholarship opportunities, unique programs, and supportive environment for underserved communities.
However, these colleges sometimes go overlooked in the college decision process. If you are a student currently building your college list, you should consider the many benefits of attending an HBCU. Maybe you like the location, the class sizes, the history, the culture, or the degree programs offered by an HBCU. Why not plan a college visit to find out more?
In honor of Black History Month, we highlight these institutions that have paved the way for black education over the last 185 years. Read on to find out how these colleges continue to educate and empower students today.
8 Reasons to Consider an HBCU
1. Emphasis on Education
There are more than 100 HBCUs in the U.S., and each offers a unique educational experience. Whether you plan to pursue a degree in business, STEM, social sciences, or the arts, you can find an HBCU that will help you achieve these dreams.
HBCUs provide an environment where students can build close-knit relationships between students and teachers.
"I wanted to attend a small college that would allow me to really … thrive. I wanted to know my professors, I wanted to have small classes, and I also wanted an institution that was known for academic excellence," says Simone, a student interviewed in a 2011 study by the United Negro College Fund (UNCF).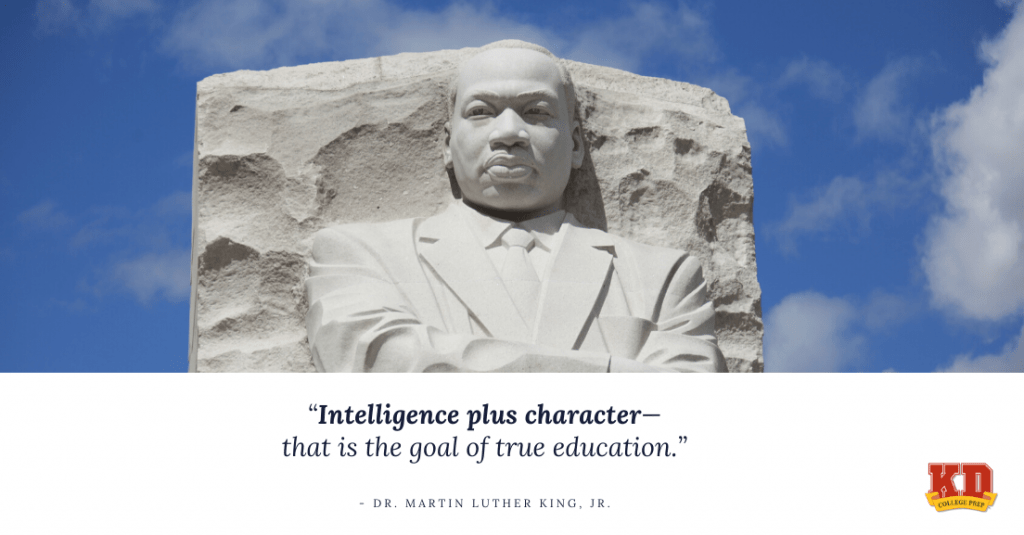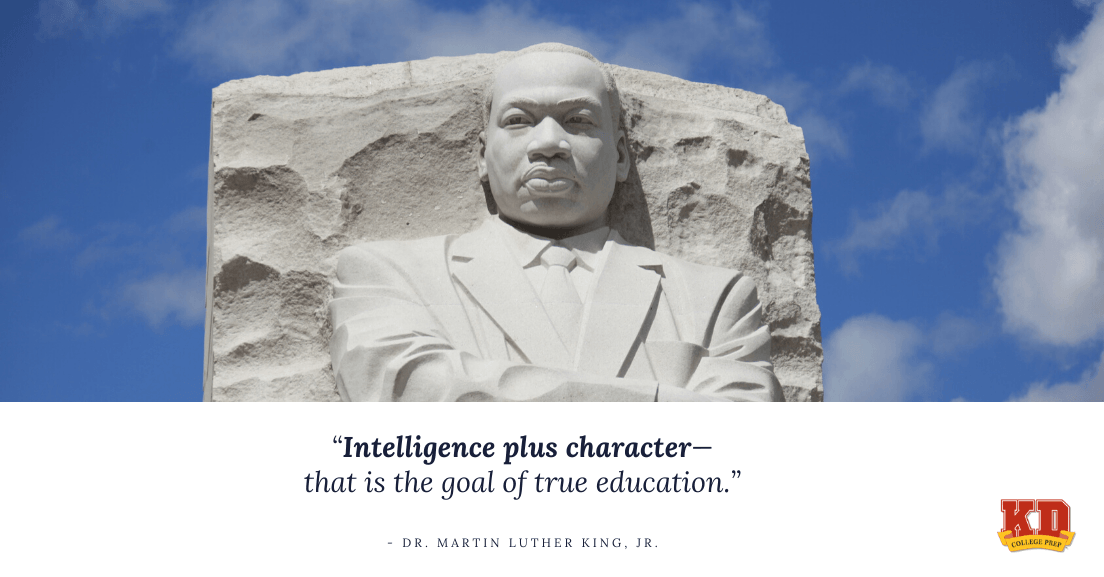 2. Student Life
A sense of belonging is something that every student should look for in a college. Beyond academics, it's important to know that you'll have ways to be engaged in the college community.
"When it came time for me to research where I wanted to go to school, I knew I wanted to go to an HBCU where I could get a sense of community and feel like I belong. For me, that was Morehouse College," Chris says in an article by the Los Angeles Times.
There are numerous student organizations to choose from at HBCUs. Being involved can help you build relationships with fellow students or help you grow as a person through new experiences and leadership opportunities. Students can run for student government, join a club, or get involved in Greek Life.
Campus events are also a great way to get involved with your communities. Homecoming is often one of the most memorable traditions that colleges offer their students and alumni, and HBCUs are no exception. While football is usually at the center of these events, they also showcase student talent through dance and marching band performances. Read more about HBCU homecoming traditions.
3. Affordability
According to the UNCF, the average total cost of attendance at an HBCU is about 26 percent lower than average total cost at four-year, non-profit colleges. The cost to attend varies by institution.
The average cost to attend an HBCU ranges from about $1,000 to $44,000 per year. The most affordable HBCU is Coahoma Community College in Clarksdale, MS, with an average annual cost of $1,004. The most expensive HBCU is Spelman College in Atlanta with an annual cost of $43,843. You can find information about the average cost of attendance using the U.S. Department of Education's College Scorecard.
These schools offer numerous partial and full scholarships to help students afford the cost of college. To find out more about financial aid and scholarship opportunities, visit the college's website.
4. A Focus on Under-Served Communities
Over the years, HBCUs have remained committed to helping black students find educational and professional opportunities. In a 2015 report, Gallup found that black HBCU graduates were more than twice as likely to recall that they felt supported during college than black graduates at non-HBCUs.
In 2016, about one-third of HBCUs saw a drastic increase in enrollment. Researchers at Rutgers University-New Brunswick and Howard University set out to understand the "why" behind this new trend. In a 2019 report, they noted that these colleges served as a "safe haven" for black students during a time of high racial tension at other colleges:
"A critical and often celebrated aspect of HBCUs is their ability to provide a safe environment
for all students. Moreover, given the climate in which we are currently living, HBCUs should serve as a model for institutions serious about promoting an inclusive campus environment… Given the increasingly competitive landscape of higher education, HBCUs should consider vigorously and intensely advertising the safe haven they provide to students and how this is inextricably linked to student success and their overall development."
In addition, HBCUs continue to play an integral role in providing black students with access to STEM degrees and giving them the confidence to pursue advanced degrees.
"HBCUs make up just 3 percent of America's colleges and universities, yet they produce almost 20 percent of all African American graduates and 25 percent of African American graduates in the STEM fields of science, technology, engineering and mathematics — the critical industries of the future," Dr. Michael Lomax, UNCF president and CEO, writes in a 2015 article.
5. Diversity and Inclusion
While HBCUs put a strong emphasis on providing education to black students, they do not exclude students of other races. These colleges value diversity and welcome all students.
Diversity is essential to the educational experience, and all students can benefit from learning about perspectives that are different from their own. An emphasis on black culture and a curriculum designed to highlight diverse perspectives can foster personal growth and spark new ideas. These teachings also help create a safe environment for minorities to earn their education.
"Campuses of HBCUs are replete with racial and ethnic diverse students, faculty, and staff. This illustrates that there is truly something special about not only the interactions Black students have with faculty and other HBCU campus personnel but also to the culturally-centered and relevant curricula to which they are exposed," researchers write in the report by Rutgers Center for Minority Serving Institutions.
6. Networking
HBCUs have contributed to the education of many notable alumni, including Oprah Winfrey, Spike Lee, Thurgood Marshall, Martin Luther King Jr., Vice President Kamala Harris, and many more.
A strong alumni network can help students find job opportunities beyond college. Many HBCUs have alumni associations, events, and more that help students build relationships with other prominent figures in their field of study.
Sometimes successful alumni will give back to these institutions by providing donations for scholarships and new programs, advocating for more HBCU funding in the political sphere, recruiting students for jobs, or participating in mentorship programs.
In 2021, Now and Later candies announced a new program that will bring celebrity HBCU graduates to classrooms at Clark Atlanta University and Howard University. These unique virtual classes will be led by Terrence J, Oscar-winning producer and entertainment reporter, and Keshia Knight, best known for her role as Rudy Huxtable in The Cosby Show. According to Forbes, this initiative also includes a $10,000 donation to create scholarships for participating students.
7. Relationships with Partnering Colleges
Many HBCUs have strong relationships with other colleges across the country. For example, California community colleges have a HBCU transfer agreement in which students can transfer directly to a degree program at one of their 39 partner HBCUs (see initial requirements on the college's website).
In some cases, HBCU students and graduates can qualify for dual degree programs, scholarships, or other special programs. Many HBCUs have established relationships with other four-year institutions to create opportunities for their graduates. These agreements vary depending on the college, and information about them is often available on the college's website. Some examples of these relationships are Columbia University's HBCU Fellowship Program or Spelman College's dual degree agreements.
8. Corporate Partnerships
Many companies have made public pledges to recruit HBCU graduates. In 2017, Congresswoman Alma Adams launched the HBCU Partnership Challenge. In this initiative, companies promise to further diversity in the workplace and provide opportunities to HBCU graduates. Top companies like Dell, Microsoft, Amazon, JP Morgan Chase, and many others have taken the challenge.
Need help applying to college?
At KD, we offer test prep and college counseling programs to help you get into the college of your dreams. Contact us to schedule a free consultation to learn more about our programs.