Love works in mysterious ways. Whether you're randomly struck by Cupid's stray arrow, meet "the one" in middle school, or go from foes to forever, everyone's journey to true love looks different.
Your journey to picking the perfect school is just as unique. Just like love, there are a million fish in the collegiate sea. Picking your perfect match is an important choice, one that could pave the road for the rest of your life.
In this post, we provide some insight into the factors that led some of our former students to the colleges they love. Here are some tips for how to pick the right school to be your valentine.
Navigate through this article:
Set Your Standards
With so many options, it's important to know what you're looking for in a future college. Know your "type" before you start applying to schools. Academics should be the priority, but factors like environment, housing, and social organizations are also important. Look for schools that meet several of your criteria, but don't rush to break up with schools that only match some. All relationships require compromises.
Choosing Where to Apply
Once you know exactly what you're looking for, narrow your choice to around nine schools that check the boxes on your list. We recommend using the 3-3-3 Rule to create a successful college list. Your list should have about three reach schools, three match schools, and three likely schools.
A reach college is one that you'd like to attend but may not get accepted into due to high competition or because your academic or personal profile is below what is typically accepted. In other words, they may be out of your league. Yale, Harvard, Stanford, and other top-tier colleges with acceptance rates that fall below 10 percent are always reaches.
Apply to your reach schools if your academic profile matches what the school looks for, but understand that even with a perfect college application you could still receive a rejection letter.
Match colleges include schools that are a perfect fit for you but still have a relatively competitive college admissions process or low acceptance rate. This may include high-ranking state universities, private colleges, or a school with a highly competitive degree program.
These are schools for which you meet the academic requirements. This means you have a fair chance of getting in, but you're not 100 percent sure that you will.
Likely colleges are the schools that will assuredly accept you. You're well above the requirements for acceptance. You need to be happy attending each of these colleges on your likely list, so choose wisely.
One of the benefits of applying for a school for which you're an exceptional applicant is that you may receive scholarship money or financial aid to help pay for school.
If you follow this plan, you'll end up with a good number of college acceptance letters. This will give you enough information and confidence to help you choose Mr. or Mrs. Right.
Looks Aren't Everything
The academic credentials of a college are the most important factor when choosing your future. Consider the academic environment before choosing your perfect school. It's easy to fall in love with a beautiful campus, but class size, degree plans, competition level, opportunities to get involved, and professors are all key components of your college experience.
Here's why some former KD students chose their schools: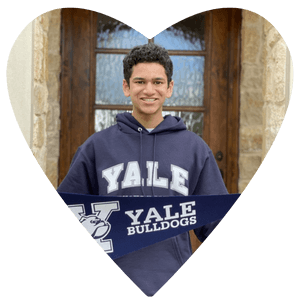 Sahil, Yale University
"They have an exceptional neuroscience program while also having a distinguished school of music that will allow me to continue my studies in music."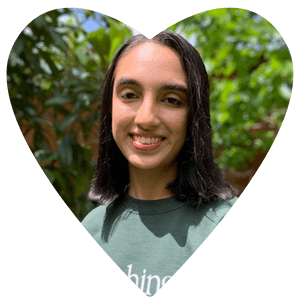 Yasmin, Washington University in St. Louis
"I chose this college for the strong biology program, great research opportunities, and small class sizes."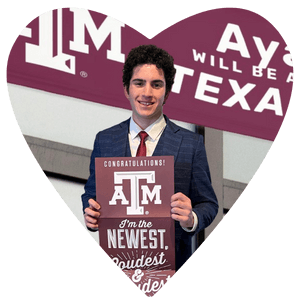 Ayaan, Texas A&M University
"To pursue a degree in kinesiology and become a physical therapist (graduate studies). I am also joining the Corp Cadet Band at Texas A&M."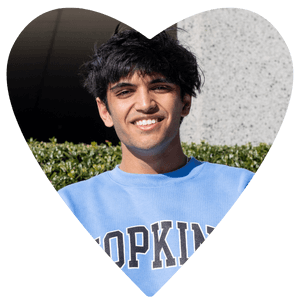 Piyush, Johns Hopkins University
"Johns Hopkins is one of the pioneering institutions for medicinal research and public health. Medical research and public health have always inspired me. I cannot wait to be part of this amazing university as a student pursuing a pre-medical track."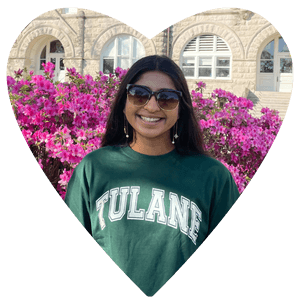 Neha, Tulane University
"Tulane provides the opportunity to double major and explore academic interests. Their emphasis on community service was also really important to me!"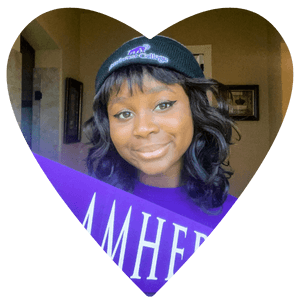 Teni, Amherst College
"I have always tried to challenge myself academically, so going to a college with rigorous academics, like Amherst, was a must. Amherst College is very unique. With a small student body, it gives students the chance to form genuine relationships with their professors and ensure a true understanding of their area of study. Amherst focuses on undergraduate teaching more than most schools and prepares students well for law school. For these reasons, I believe Amherst College is the best school for me."
Follow Your Instincts
Many students have their hearts set on a perfect school. Though you should apply to a variety of schools that meet several of your needs, don't give up on your dream school. Love can't be forced, nor can it be denied.
Read about how true love prevailed for these former students and their dream colleges: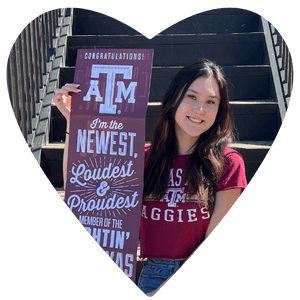 Jenifer, Texas A&M University
"It was my top choice for my major—their Political Science program is #13 in the world—and there's nothing like Aggie spirit. Anyone I've ever met on campus has always been so kind and helpful."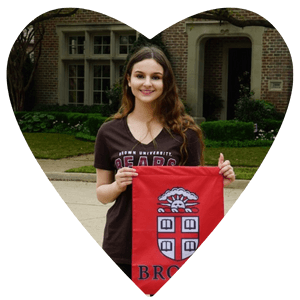 Josie, Brown University/Rhode Island School of Design
"This was my top choice college and program. I will get two degrees in five years. I will get a BS from Brown and a BA or BFA from RISD. The flexibility of this program will give me the opportunity to explore my interests through Brown's open curriculum while continuing my study of the fine arts. Only 15 students are accepted each year, so I am very honored to be selected."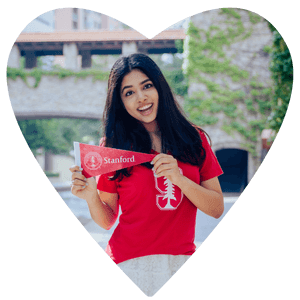 Natasha, Stanford University
"Stanford has always been my dream school, and I adore California! I'm also excited to explore Stanford's computer science programs and research opportunities, particularly in the realm of neuroscience."
Love At First Sight
Campus visits are an important part of the college selection process for every student. For some students, the first steps on a campus can be life-changing. Key determining factors can include getting caught up in the beauty of the campus, experiencing a thriving culture, and falling in love with the academic climate.
These former students share how the campus environment impacted their decision: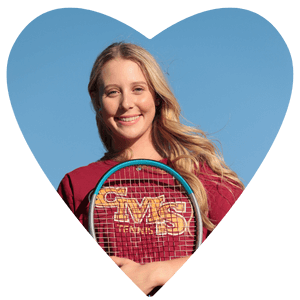 Kate, Claremont McKenna College
"When I visited Claremont McKenna, I got a completely different vibe than what I'd gotten at some of the other schools that I had visited… Everybody there seemed genuinely happy to be there. The sense of collaboration that I could feel as a visitor was just insane. It checked all the boxes for me—the location too. No one can complain about going to school in southern California."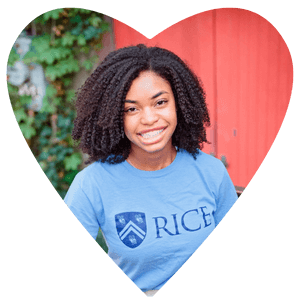 Claire, Rice University
"I love the energy at Rice. When I visited the campus everyone was very friendly and supportive. The campus is beautiful and the engineering program is top notch."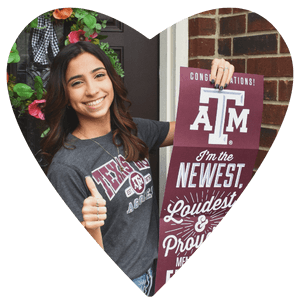 Noreen, Texas A&M University
"I chose Texas A&M because of their tradition and their campus. I feel like I could personally thrive there when I apply myself in the fall."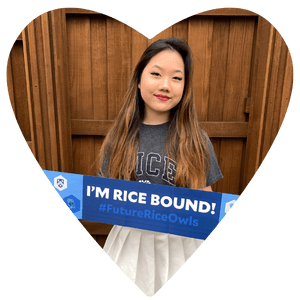 Katherine, Rice University
"I first visited Rice in 7th grade, and from the moment I saw the campus and its greenery, I knew I wanted to attend college here. I'm most excited to spend time at Fondren Library and join their award-winning newspaper. However, beyond academics, I knew the residential experience at Rice is unparalleled. Through the Duke TIP program, I had the chance to experience just that when I spent three weeks at Rice. I fell in love with every aspect of Rice: from the student-run coffee shop, their residential college system, the bustling city awaiting outside, and even their orientation traditions. Rice's campus culture is what sets it apart from every other college, and I can't wait to experience it."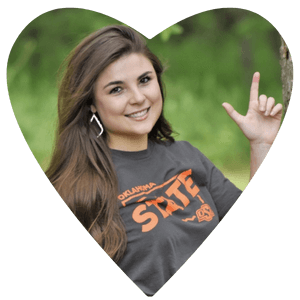 Kristen, Oklahoma State University
"I really wanted to go to a college with a small-town feel! The atmosphere on the campus is extraordinarily friendly."
Family Values Are Important
While the relationship is between you and your selected college, family approval is mandatory for many students. Some may want to follow a family legacy of attending the same college as a parent, grandparent, or sibling. For others, the proximity to home or relatives can have a heavy influence on their decision.
Read about how family played a role in the decision-making process for these students: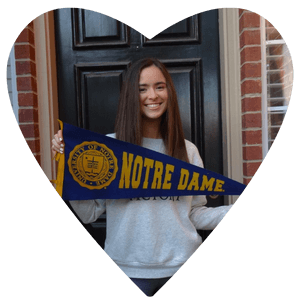 Claire, University of Notre Dame
"Notre Dame has been my dream school for as long as I can remember! My dad went there as well as my two older brothers. Go Irish!"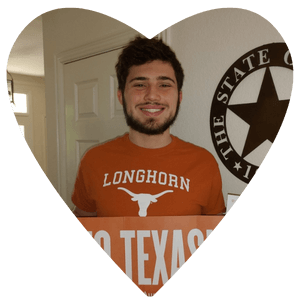 Blake, University of Texas at Austin
"My family has a deep connection with UT Austin. My father is an alumnus, and my brother is currently there and part of the same fraternity that my father pledged. Another reason why I'm going to Austin is because my entire extended family lives there, so I would have support, if needed."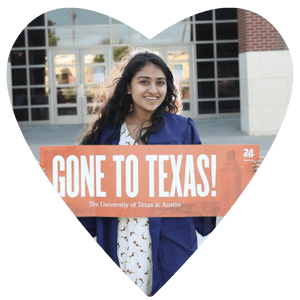 Vedika, University of Texas at Austin
"I chose UT Austin because I've always wanted to go to a big school—they always have amazing atmospheres and and I just love the school spirit. Another thing that I like about UT is that I will get a good level of independence, but I will also be able to come home whenever I want to because it's only a five-hour bus ride away."
Maybe Love Can Be Bought
Relationships are expensive—and so is college. For many students, the school's price tag can be a huge deal breaker. Different schools offer different scholarships depending on your qualifications. It's important to apply to schools you may be overqualified for, as they often offer the most scholarship money.
A generous scholarship is what led these students to their final choice: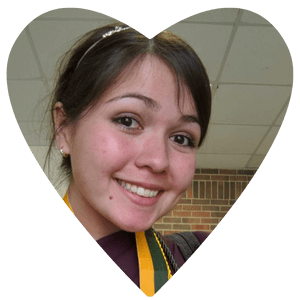 Anoushka, New York University
"Neural science program in NYC! And a scholarship for all four years!"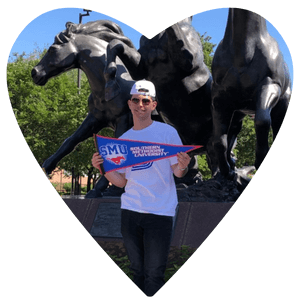 Preston, Southern Methodist University
"I am very excited about being a part of the prestigious Cox School of Business at SMU. They gave me a great scholarship as well as invited me to be a part of their Pre-Law Scholars Program."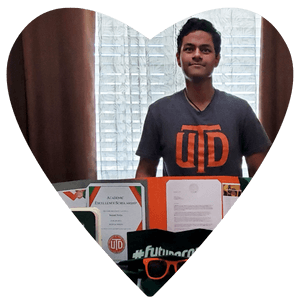 Saumil, University of Texas at Dallas
"I chose [UT-Dallas] because of the curriculum and the scholarship it offered."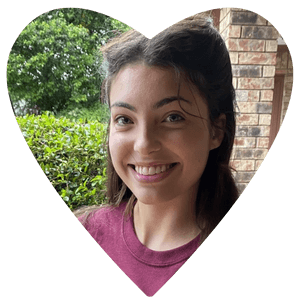 Natalia, Loyola University Chicago
"[Loyola University is] excellent in justice and community outreach. Received nearly $40,000 in merit-based scholarships and accepted into the honors program."
When You Know, You Know
There isn't just one thing to love about a certain college for many students. For most, a culmination of factors is what leads to the big commitment. Scholarship, community, academics, and environment all come together to make the perfect school. At the end of the day, when you know, you know.
A few stories from former KD students about their match made in heaven: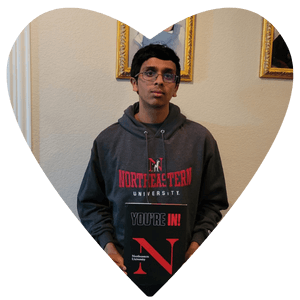 Kaushik, Northeastern University
"It has a great co-op program, plus I got into their computer science honors program. It is located in the city of Boston. Got the highest scholarship as well. Overall, it is the best fit for me."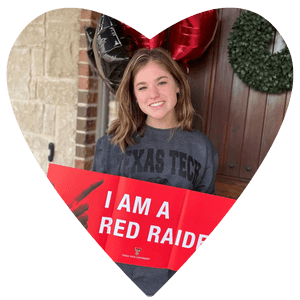 Kendyll, Texas Tech University
"I was accepted by several universities, including Baylor and Texas Tech. Tech aligned with my educational and career aspirations. Also, Tech was the friendliest and most welcoming campus I visited. Go Tech!"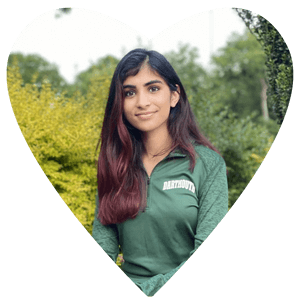 Advaita, Dartmouth College
"I chose Dartmouth due to the collaborative atmosphere of the school. Despite being in the Ivy League, the students are known to be collaborative and helpful, rather than competitive. I absolutely love the diversity amongst my peers and I have full faith that all of them will change the world someday. From Ivy Day itself, Dartmouth has been sending me weekly updates and resources for me to immerse myself in the culture of the school, so I felt heard and taken care of, which is the kind of college experience I am looking for."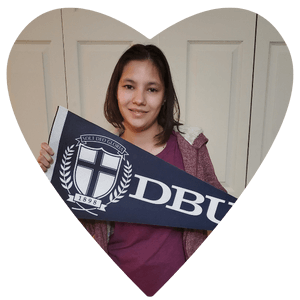 Rachel, Dallas Baptist University
"DBU became my first choice after visiting their beautiful campus. It is such a supportive Christian environment with excellent academic programs. I plan to study Computer Science (Business) and Communications. I was very pleased to receive the Presidential Scholarship, the Christian Leadership and Christian Service Scholarships and the Honors Scholar Academy Scholarship!"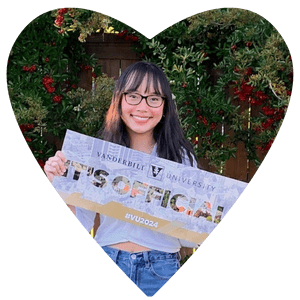 Vivian, Vanderbilt University
"The warm, collaborative atmosphere I saw when I visited drew me to apply, and then the scholarship from Peabody sealed the deal!"
Heartbreak Is Normal
Sometimes your dream school won't be the one. Life has many seasons, and it's okay to change your mind about where you want to go. Maybe the school you never even considered is offering you a full-ride scholarship. Maybe you've realized that the school you've been eyeing since pre-K doesn't have the best academic plan for you.
Perhaps the decision to change paths wasn't up to you. Rejection happens, and it is totally normal to experience it during this process. We know that it's tough. But remember that a college's rejection letter does not define you. As a wise college counselor once said, "College is about what you make of it, no matter where you go."
With so many options and multiple factors to consider, choosing a college can be quite a challenge. Trust that the stars will align and you will find your perfect match, as long as you keep your heart open.
Need Help With the College Admissions Process?
Colleges can be selective, so it's important to make a good first impression. With test prep and college counseling, our team can help you make the right moves to capture the attention of your dream colleges. Schedule a free consultation to learn more about our services.