Today we celebrate the International Day of Women and Girls in Science, and we are once again reminded that women are vastly underrepresented in science, technology, engineering, and math (STEM) fields.
According to the U.S. Census Bureau, women make up about 48 percent of the U.S. workforce, but only 27 percent of all STEM workers are women. While we've seen a significant rise in women in these careers since the 1970s, there is still an apparent gender gap in these fields.
At KD College Prep, we love to see many of our female students pursuing careers in STEM. In this post, we asked current and former KD students to share what they love about being a woman in STEM and provide encouragement to girls who may consider pursuing similar career paths.
2022 KD Women in STEM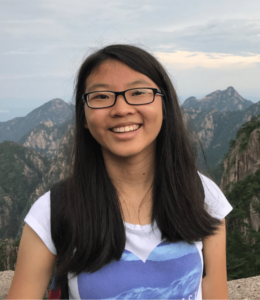 1. Elizabeth Z.
Elizabeth is a freshman at MIT. She has always been interested in science, and one of her true passions is robotics. She started a robotics club at her high school, and in college she hopes to continue to learn about robots and their impact on space exploration.
What are some STEM organizations that you've been involved in?
"I joined Science Olympiad at my middle school. In Science Olympiad, I did a few events like Right Stuff where I built a fossil wood airplane powered by rubber bands. And then there was another one called Mission Possible in which you build a Rube Goldberg machine…
"I had a few friends who did robotics. I've always thought robots are really cool because it combines the mechanical and electric parts with coding, which I hadn't really done before robotics… I talked to my friends who did robotics back in the U.S. and asked them, 'How does this work?' And then I talked to a math teacher at my school, and we got a robotics team started and contacted a lot of other teams. It was a lot of networking… It was really fun and [starting a robotics club] taught me a lot about personal skills in addition to engineering skills."
What do you plan to study in college?
"I'm thinking of doing aerospace engineering while also focusing on robotics in college. Robotics is really interesting, especially in the context of space since humans can't exactly go to space all the time. So robots are a good substitute. With robotics becoming more of a popular industry, a lot of new technology is being developed, and it could really help space exploration, which is what I'm really passionate about…
Where do you see yourself in five or 10 years?
In five years, I'd probably be working toward a master's or PhD in aerospace engineering. After that, I'd love to work for an aerospace company like SpaceX, RocketLab, NASA, or JPL. In general, [I see myself] working on space exploration, either through rockets or robotics or maybe something I haven't even discovered yet."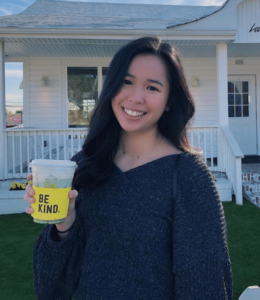 2. Liz P.
Liz is an environmental engineer for the U.S. Environmental Protection Agency, a position she describes as her dream job. She is a graduate of the University of Texas at Dallas and Colleyville Heritage High School. In her free time, Liz loves going to concerts, baking, and trying new restaurants in the Dallas-Fort Worth area. But above all, Liz is passionate about protecting the environment and finding ways to live a more sustainable life.
Why did you decide to pursue a career in STEM?
"I decided to pursue a career in STEM because I definitely had influence from my parents growing up, as they both are engineers. I have traveled all over the world and something that touched my heart was seeing how young girls in third world countries just want to learn and go to school. Knowing that I have the opportunity to go to college really set forth my goal in being a woman in STEM. I have always understood my privilege of getting to even go to school, and I wanted to make sure that I never take that for granted and work hard to make it worthwhile. I had always excelled in all my math and science courses and thoroughly enjoyed learning when going to class.
"The way that I got to where I am now was to work hard and make connections! You don't have to be the smartest person in class or to have all A's—I definitely was not that person. I was always myself and developed connections with my teachers and professors. They see that you are trying and working hard and that will have more value to succeeding in life."
What is it like working for the EPA?
"My role at the EPA is serving as an environmental engineer to conduct inspections and act as an enforcement officer for facilities generating hazardous waste in Texas and Louisiana. I wanted to work for a company that had the same demeanor as those who I worked with at KD. I was very lucky and fortunate to have amazing directors to work with who are to this day some of my role models. Working at KD put a high standard on all my internship and job opportunities to follow. Working at EPA, I found that they challenge me and support me just as much as the directors and teachers did at KD. This is how I knew I made the right choice and a new home."
What advice would you give to younger female students who plan to go into STEM?
"Some advice I would give is to not be afraid to ask questions. Most people will act like they know everything, and it will seem like you are the only person who doesn't understand. But I cannot stress enough how important it is to ask questions and speak up! Everyone is just as confused as you are, and I can guarantee that no one understands what they are doing. It will benefit you because your teachers and professors will know you, and it will also help others who are struggling with the material as well."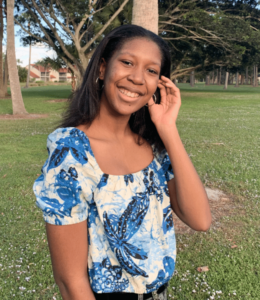 3. Natalie M.
Natalie is a senior at Alexander W. Dreyfoos School of the Arts in West Palm Beach, FL, where she holds many student leadership positions. Natalie is the co-president of her school's Health Occupations Students of America (HOSA) chapter, the co-vice president of the Black Student Union, secretary of the Good Thyme Garden Club, and secretary of the Band Council.
When she's not busy with extracurricular tasks like creating videos for Black History Month for the school announcements or planning a school garden, she loves to play the bassoon. She has played the bassoon for almost nine years, and she serves as the bassoon section leader for the Dreyfoos Wind Ensemble and Philharmonic.
Why did you decide to pursue a career in STEM?
"As a child, I was involved in the Southeastern Consortium for Minorities in Engineering and several science fairs, so my passion for science has been with me since I was young. I have always wanted a career that allowed me to help people, but for a while I was undecided on what I wanted to pursue. It went from biology to forensic science to chemistry then back to biology. But during the beginning of the COVID-19 pandemic, I discovered the field of public health. I decided to pursue a career in this STEM field because it combined my love of science with my passion for social issues and the advancement of equality. After participating in the CDC Online Public Health Program and learning from global health experts, doctors, and other public health professionals, I knew I wanted to have a career in this field."
What do you plan to study in college?
"I plan on pursuing a bachelor's degree in public health or health science. I am fascinated by so many concentrations within public health, which is why I am excited to explore them during my time in higher education. One area I have a lot of passion for is health equity. My eyes opened to the health inequities we have within our country and across the world during the COVID-19 pandemic. Due to racism, sexism, homophobia, and other forms of bigotry, the medical and health community has often been at odds with marginalized groups of people. During college, I hope to learn more about the worldwide health inequities and take classes and conduct research projects on possible solutions to resolve them."
What advice would you give to younger female students who plan to go into STEM?
"My advice would be to always stand firm in what you believe in and what your goals in the STEM field are. People often undermine the ambitions of young women in the STEM field and say things like "that may be too difficult to achieve" or "are you sure that's what you want to do?" (something that they would not say to a man). Never let anyone try to undermine you or deter you from your goals because they are important in this field and you have a passion for it for a reason."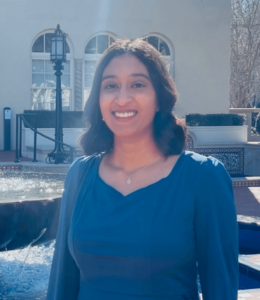 4. Kirti B.
Kirti is a senior at Heritage High School in Frisco, TX. She has been playing the violin since the first grade, and she loves duets and playing anything by Bach. Kirti is also involved in debate, Girls Who Code, and Business Professionals of America. Outside of school and extracurriculars, Kirti loves to cook with her grandmother and experiment with new food combinations.
What are some STEM organizations that you've been involved in?
"I first went to the Girls Who Code summer immersion program which was online because of COVID. And from there I got interested in creating a club at my school with my friend. It was a lot of fun because I didn't realize how underrepresented girls are in technology until I went to that.
"In my high school, there are a few other girls interested in tech. But then I stepped back and realized that there are so many other girls that are interested [in technology] and there's just a really small amount at my school specifically. This was something that got me thinking about how many other girls could be interested if we actually gave them the opportunity instead of making it seem really scary."
As a woman, have you faced any challenges when pursuing a career in STEM?
"I'm the only girl in my AP Physics II class right now, which at first seems scary, but because I've been through it so many times, it's not as bad anymore. Luckily, they're all pretty nice so it's not as terrible as it could be, but it still is not ideal…
"[Being one of the few women] is something that pushed me even more into tech. There are so many girls in the world that might be amazing at technology but [don't pursue it] because they don't have the opportunity, or they're too scared, or because it's so male-dominated. I want to get more girls interested in it because I know how important it is to have so many different types of minds in technology and how much technology could grow with more female representation."
What do you plan to study in college?
"The reason I chose Cornell was because it has one of the strongest engineering programs in the nation, but it also has a very diverse research aspect…
"The way I first heard about Cornell's engineering program was in class when I was researching swarm robotics, which I guess you can compare to worker bees but in robots. They could do so many different things working together. For example, they could be input into the body to attack cancer cells—these are microscopic robots. Reading about that research and COVID-19 research where technology students were collaborating with other types of students was really what attracted me to Cornell."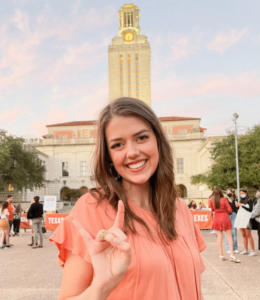 5. Emily M.
Emily is a senior at the University of Texas at Austin studying environmental science. She is a former KD intern, and she's also had the opportunity to participate in an internship at Dell. Emily has accepted a full-time job at Dell as a Supply Chain Analyst which she will begin in June after she graduates.
Why did you decide to pursue a career in STEM?
"Growing up, I've always been passionate about science. I was that kid who asked for a microscope when I was 11 and went out in the creek to look at different organisms. I've always been passionate about the environment and looking at different ways as individuals that we can take care of the environment and finding sustainable solutions in the corporate sphere, policy sphere, etc."
What do you plan to do after college?
"I was looking at different options within environmental science, and I was figuring out whether I wanted to go the research route and pursue a master's or PhD or did I want to apply what I learned to the tech world. I decided I wanted to go toward tech and see how we could advocate for more sustainability through the supply chain. I reached out to some people I knew who worked for Dell and ended up getting an interview. I got an internship and had the opportunity to work with Dell and learned more about the supply chain… I learned a lot about carbon foot-print tracking at Dell, and I played a role in doing projects in that. That eventually led to me getting a full-time offer at Dell which I'm super excited to pursue in June."
What advice would you give to younger female students who plan to go into STEM?
"Go for it because you can achieve just as much as anyone else can. You're also going to stand out. People are looking for more women in the workforce in the STEM field. To me, it's an honor. I love being a woman in STEM… I know it can be intimidating sometimes, but if you're going to college, maybe find a mentor or professor who can encourage you and keep you going in your studies."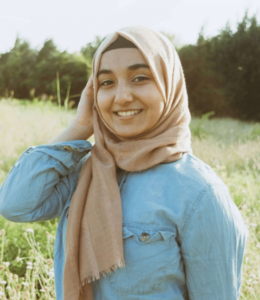 6. Aaliyah S.
Aaliyah is a senior at Centennial High School in Frisco, TX, where she is the president of her school orchestra and a varsity violinist. Outside of orchestra, Aaliyah enjoys playing the violin for school plays, nursing homes, or other community events. When she's not studying or playing music for others, Aaliyah loves to bake, run, or spend time with her cat.
What do you plan to study in college?
"I'm in my last year of high school where I decide what I'm going to do in university and how I want to shape my future. I really see myself in STEM, and specifically, I'm going to major in biomedical engineering. I have been a very kinesthetic learner, so engineering is something that really aligns with my passions…
"Biomedical engineering is a fusion of two fields. It's a fusion of healthcare and engineering. Essentially, biomedical engineers create innovations for the health care system. This could be pacemakers, or innovations that you see on a daily basis like recorded pulses or using machines inside of the heart or prosthetics. So it's just using those STEM skills to indirectly help patients."
Why did you decide to pursue a career in STEM?
"Throughout my younger years, I have been involved in a program called Destination Imagination. Essentially, this program is an organization that allows kids to compete at area, state, and national levels. They introduce a challenge, and a group of students will have to solve that challenge by building a piece of technology and then incorporating it into a story or showcasing an extreme challenge which is an instant challenge to a problem, like making a bridge out of paper or other types of utensils. It was just creative problems like this that got me interested in being hands-on. One year I did the technical challenge which got me interested in building a pulley system for a ramp and that really incited my interest in engineering. This was back in 7th grade, so I've just been building up on those foundations with the Frisco ISD Mindbenders Academy. That made me decide in 9th grade that I want to go into biomedical engineering."
What advice would you give to younger female students who plan to go into STEM?
"It's okay to branch out. I know a lot of girls are typically really shy when it comes to their passions or say that they want to go into STEM and then they get judged for it no matter what the field is. So going out there and introducing yourself to people who are maybe older than you would really help in building that support system. And they could give you advice on how to deal with challenges you face or how to learn certain topics. I think that was a really critical thing for me because that was my only solution when I was left out in certain situations. And utilize all the resources you have to the max."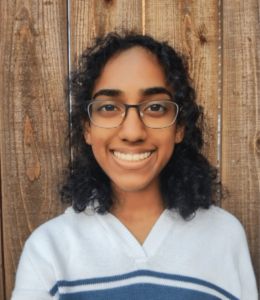 7. Sindhu M.
Sindhu is a student at Independence High School in Frisco, TX. At her school, she is involved in STEMPowerment and Academic Decathalon. In her free time, Sindhu enjoys playing the guitar and binge-watching episodes of The Fresh Prince of Bel-Air.
Why did you decide to pursue a career in STEM?
"I decided to take Pre-AP Computer Science in 10th grade… We had a lot of problems that involved math, and I've always enjoyed math. So when I saw the similarities between computer science and mathematics that sparked an interest in me. But it's also used to create multiple applications and there's a lot of creativity involved with computer science in addition to mathematics. It's got both a technical and creative aspect, which I really enjoy and love to explore…
"I began doing web design over the summer with Girls Who Code. And each little thing that I did with computers or computer science, I just loved it. And that compelled me to choose computer science as a major."
As a woman, have you faced any challenges when pursuing a career in STEM?
"When I took 3D Modeling Animation in 9th grade, there were only about four girls in the class. It felt all the girls were grouped together in a corner while all the guys were together having conversations. Because there were only four of us, us girls felt like we had to stick together. But when there are only four people, it can be hard for ideas to be developed… I think that if there was a more collaborative environment and there were more girls, there would be more conversation and more ideas to be developed and that would have helped greatly in my class."
What advice would you give to younger female students who plan to go into STEM?
"Ask a lot of questions. Knowledge is incredibly powerful, and that's how you seek out new opportunities and find out what you want to do. Never be afraid to ask questions to your teachers and your peers—even if you've never talked to them before… I think it's important for you to ask questions constantly so that you are helping yourself grow as a learner and you're helping yourself learn more about STEM and what you want to do in the future."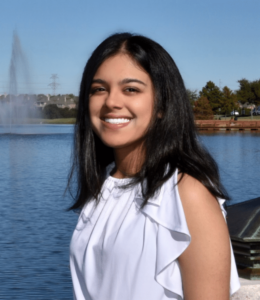 8. Anvita W.
Anvita is a senior at Ursuline Academy of Dallas. She is the president of Mu Alpha Theta and a member of the Tri-M Music Honors Society and Ursuline, Jesuit, and Cistercian Orchestra. Anvita has a heart for service, and she's involved in a variety of service clubs like Blankets for Preemies, a club that makes blankets for premature infants. Outside of school, Anvita spends a lot of her time with the elderly by volunteering at assisted living facilities with her mother. This experience has taught her a lot about what she wants her future to look like.
Why did you decide to pursue a career in STEM?
"I've been volunteering at an assisted living facility since I was about 10 years old. My mom is a physician, so I would go with her and follow her around as she would go to her patient's rooms. Later, I started playing piano with them or doing crafts and board games. For the past few years, I've been going to the memory care unit and helping feed the ones who are not able to move their hands. I've learned so much through those years, and I want to become a future physician. Working with them has shown me what my future will entail… I've seen the emotional capacity of medicine—past the textbooks, past the knowledge that I'm guaranteed to get in med school… I love science and math, but the reason why I'm not focusing solely on research is because I crave interactions with people. "
What are some STEM organizations you're involved in?
"I'm president of Mu Alpha Theta which is our National Math Honor Society chapter at Ursuline. One of the things I do in that club is help promote STEM opportunities for women at our school. We need to uncover that barrier of difficulty when it comes to math because once you find your love for math, it's so fun!"
What do you plan to study in college?
"The plan right now is double major in biochemistry and business. I've read articles that say business is a loophole in medical school. My mom has her own practice, so I see the needs of a business background. I hope I can integrate that into my education."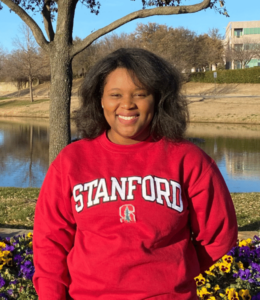 9. Blaine W.
Blaine is a freshman at Stanford University. Throughout school, she has been heavily involved in debate and robotics. Blaine also started R.O.C.K.E.T.S., an organization that teaches younger students about STEM subjects to help encourage them to pursue paths in these fields. Read more about Blaine here.
What are some STEM organizations that you've been involved in?
"I started a nonprofit my sophomore year of high school and we basically create lesson plans to introduce more kids to the topics that are present in STEM fields… Robotics is something I started freshman year. I did two types of robotics throughout high school, and it taught me how to be a part of a team.."
As a woman, have you faced any challenges when pursuing a career in STEM?
"It's been very challenging, to say the least… And it's been very insightful because growing up in a society where you see all of STEM becoming increasingly important, it was kind of hard to grasp this gender imbalance between the girls and the boys in these classes, especially in my advanced classes. I took a lot of physics and calculus. It mainly would be me and two or three other girls compared to 12 other guys. So it was kind of hard finding those connections. Most of the time it's not very easy to 'get in with the guys.' But I think most of my female friends and I who have gone through that together have become super close because of it, and it's taught me the importance of women in STEM. Definitely hard, but definitely rewarding."
What advice would you give to younger students?
"I feel like having those activities on opposite sides of the spectrum really helped me grow a lot as a person. It taught me that you don't have to be interested in just one particular thing. I feel like there's this stigma that a lot of kids have where they believe that you have to just be really good at this one thing. I wouldn't say that I'm really good at debate or really good at robotics. I think I'm pretty good at a lot of things, and to me, that's more useful."